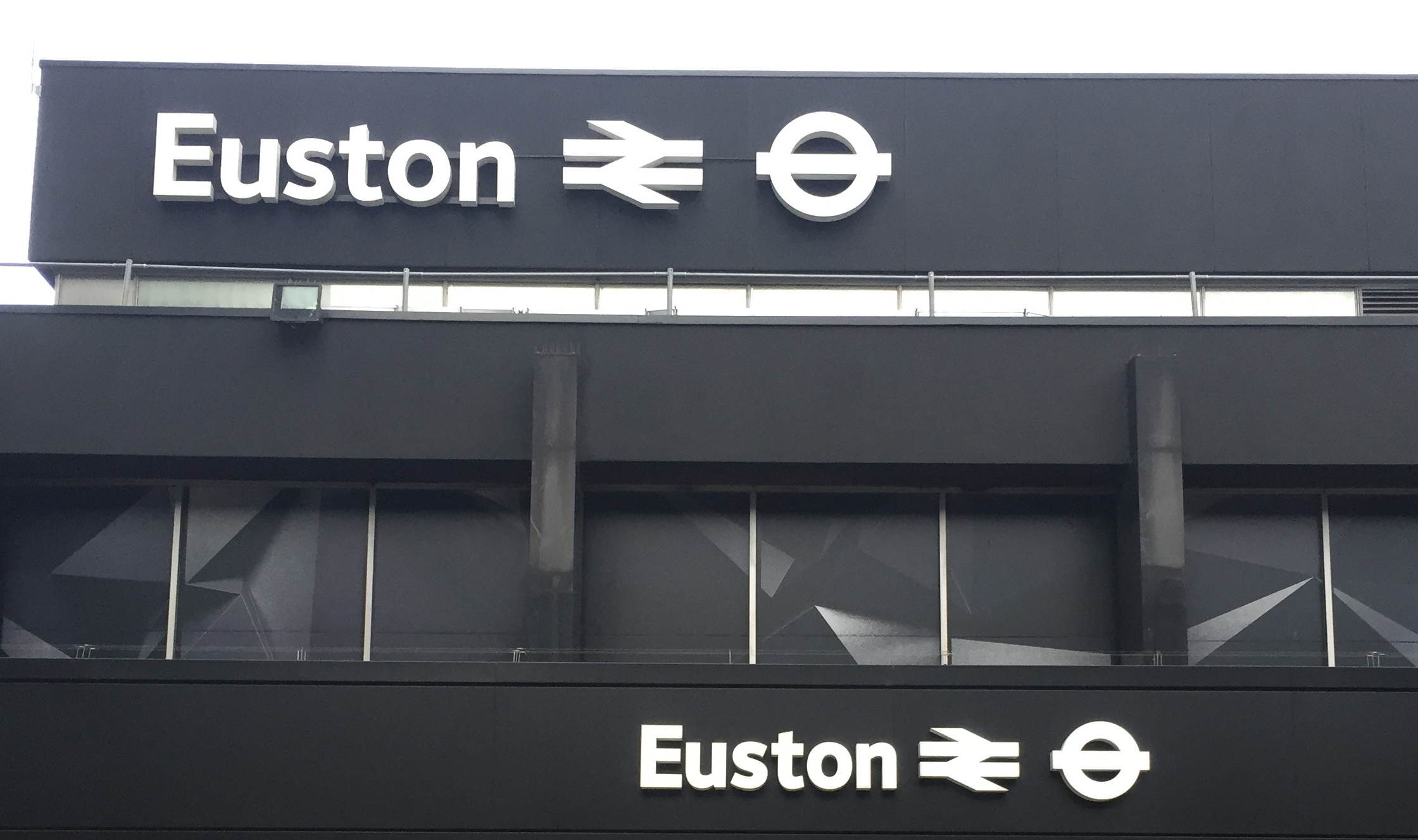 Read our guide to Euston hotels, Euston Road, Euston rail station and all of its many local attractions.
Euston has both an underground and overland railway station. Close by, you'll find many interesting antiquities on display at The British Museum, The Wellcome Collection and The British Library, which features one of the biggest book collections in the world.
Euston is a part of London that is linked by high speed rail to several large cities throughout the UK, including Liverpool, Manchester, Birmingham, Aberdeen, Edinburgh and Glasgow.
Euston, which is notable as being the location of the capital's first ever intercity railway station, is extremely well connected in terms of transport. It's the ideal point from which to explore the rest of London.
Visitors to Euston station are met with a vibrant and busy atmosphere, with the throng of the many travellers making their way through the terminal filling the air. Inside the station, there is an information centre, as well as a number of shops and newsagents. Exit the station and you'll find bus stops and hotels in close proximity.
From there, it's an easy task to get to all parts of London, wherever it is you want to go.
The station first opened its doors in the mid 19th century and it was created to form the southern end of the Birmingham to London rail link. The station building that exists today is not as it was when it was first created, as the original classic architecture (including Euston Arch) was knocked down in the 60s in favour of a more modern design – something that caused much consternation and uproar with locals at the time.
---
Getting to Euston by Train
---
In terms of passenger numbers, Euston Railway Station is the 6th busiest in England's capital. Services run from the station include train services provided by four different private operators; First ScotRail, London Midland, Virgin Trains and London Overground.
These 4 companies provide trains to England's major cities, which include:
Liverpool

Manchester

Birmingham

Glasgow

Aberdeen

Edinburgh
---
Getting to Euston
---
Euston is well served by public transport, as it is has an overground and an underground station, both of which connect to the Victoria and Northern Tube lines. There's also a good amount of London bus routes that include Euston as a stop.
Should you be planning to visit London for a few days, we'd recommend investing in an Visitor Oyster Card before you make your journey. The whole process is super convenient, as your Visitor Oyster Card gets delivered directly to your home address in advance of your journey. This is one the most simple and cost effective ways of getting about in London.
Should you decide against buying a Visitor Oyster Card for your stay, it is still possible to buy a standard Oyster card at the station when you arrive, but it could work out a little more expensive. Discover more about Oyster Cards.
---
---
Accommodation in Euston
---
There is a good mix of both premier, midrange and economy accommodation in the vicinity of Euston Road.
An array of restaurants, pubs, bars, hostels and hotels can all be found in an around Euston Road. To book your Euston Hotel, ready for your arrival.
---
Most popular hotels near Euston Railway Station
---
Attractions in the Locality
---
Sitting in close proximity to a number of shops, hotels, municipal buildings and offices, Euston station is located on Euston Road, in Camden. Also on Euston Road, some high quality, free entertainment can be had at the British Library and the Wellcome Collection – both of which are places we'd heartily recommend you visit at some point during your stay.
Within easy reach of Euston station are a number of leisure and culturally significant venues. They can be reached in a short time via a short bus or tube ride to Kings Kong St Pancras railway station, which sits to the East of Euston station. The same journey can even be made by foot in no time at all. 
Head a short distance West from Euston Road and you'll soon be amongst the unique bars, restaurants and boutiques on Marylebone High Street.
To the South of Euston Road, there is a menagerie of interesting things to see and do, including:
A visit to the Charles Dickens Museum
Catch a show at the Bloomsbury Theatre
Experience the Foundling Museum, which tells the story of the Foundling Hospital – The first UK home for abandoned children
Pop into the British Museum to see a massive collection of world artefacts and art
Go and see The Place Dance School and Theatre
An afternoon at the Petrie Museum of Egyptian Archaeology
---
---