Free Outdoor Spaces in London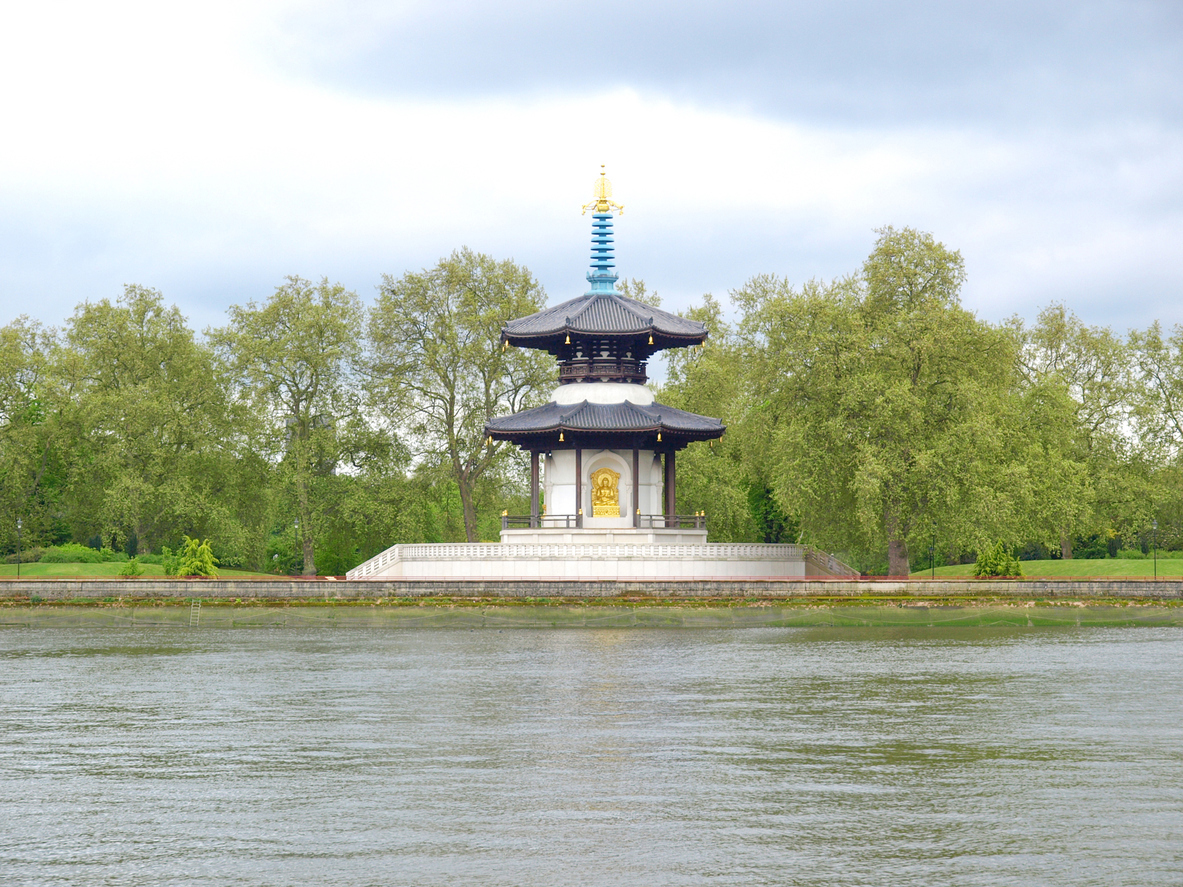 When thinking about free entertainment in London, there can be no better way than spending time than in one of the capital's many parks. Whether you're looking for a pleasant stroll, rollerskating or a picnic, there are many outdoor areas for you to enjoy. Most will stay open all day and provide a welcome break from the hustle and bustle of urban life. Here, we take a look at the most popular free outdoor attractions in London.
Battersea Park
Located to the south of the River Thames, Battersea Park has a full 200 acres for people to enjoy. If you're a water lover, then there's plenty for you here, with boating lakes, ponds and the River Thames, all in close proximity. 
Art lovers will love the numerous sculptures at various locations within the park and there's the Pump House Gallery, which is free to get in and holds regular exhibitions. For the sporty types, there are tennis courts, running tracks and all weather football pitches, along with a bicycle hire shop, so there's no excuse for not exercising!
Your children won't get bored easily either, as there is a zoo, adventure playgrounds and beautiful Pagodas for them to play in. Add in more than a splash of nature and it all adds up to a wonderful, tranquil and relaxing place to spend an afternoon.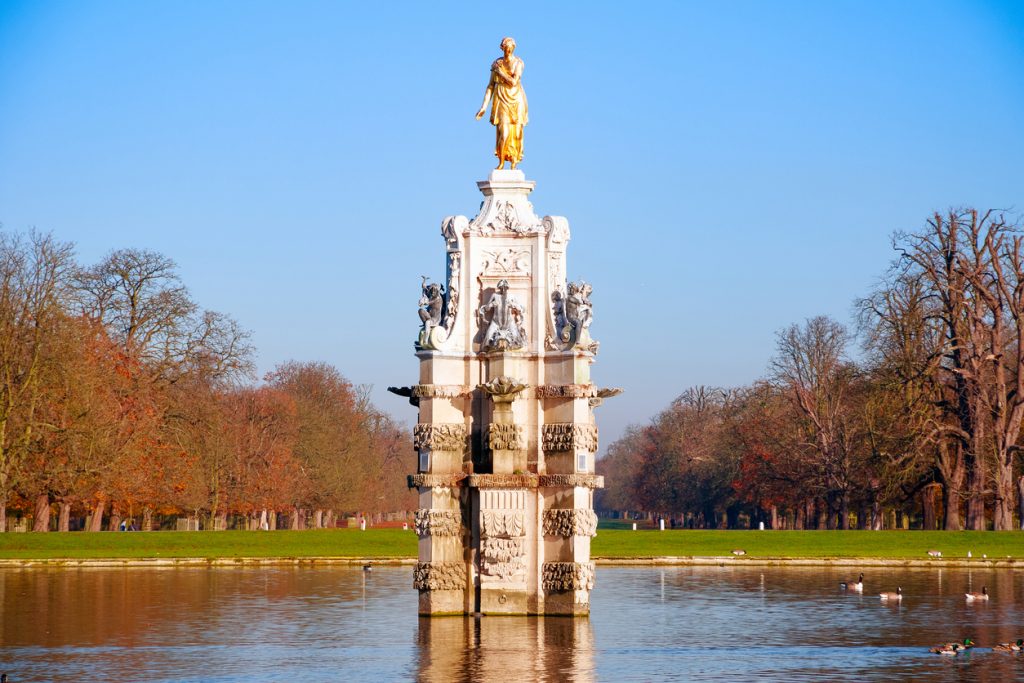 Bushy Park & Longford River
 
Situated north of Hampton Court Palace, Bushy Park is the 2nd biggest of London's Royal parks. It may seem like 'just another' of London's beautiful parks, but it hides a long and rich history, stretching back centuries:
It has been the site of an archaeological dig that uncovered a burial mound and barrow from the Bronze Age and the historical artifacts found there, now call the British Museum home.
If you look closely, those with a keen eye can spot medieval boundaries that existed before the reign of Henry VIII, who changed the park into a giant deer hunting area.

 
Coming a bit closer to our own time, Bushy Park was used to grow crops during both world wars, due to national food shortages and it was also used as a makeshift Allied Supreme HQ.
The Longford River which accompanies Bushy Park hasn't always been there and only came to be, as a result of a desire to divert water to Hampton Court from the River Colne. This 13 mile stretch of water was created during the reign of Charles I and now serves as a location of outstanding natural beauty, to while away a summer afternoon.
The most prominent feature of Bushy Park is a mile-long thoroughfare, created by Sir Christopher Wren, called Chestnut Avenue. The expanse of open land is flanked on both sides by spectacular rows of horse chestnut trees and if followed to their end, lead you to the 'Diana' Fountain, dating back to the 1600s.
The park is also an excellent venue for sporting pastimes, with a number of facilities for rugby, football, hockey, horse-riding and three different ponds for those budding anglers out there. The park landscape is a mixture of wildlife conservation areas and formal tree plantations and is home to many shy, but stunningly graceful park deer.
Should you want to tie in a walk with your Hampton Court visit, you can go from Lion Gate to the King's Arms Public House for a spot of refreshment and then cross the road to re-enter the park. Entering through Hampton Court Gate, you then walk towards Hampton Wick. If the walk has tired you out, you can take a train back from there, if you so wish.
Nearest Tube Station: Hounslow Central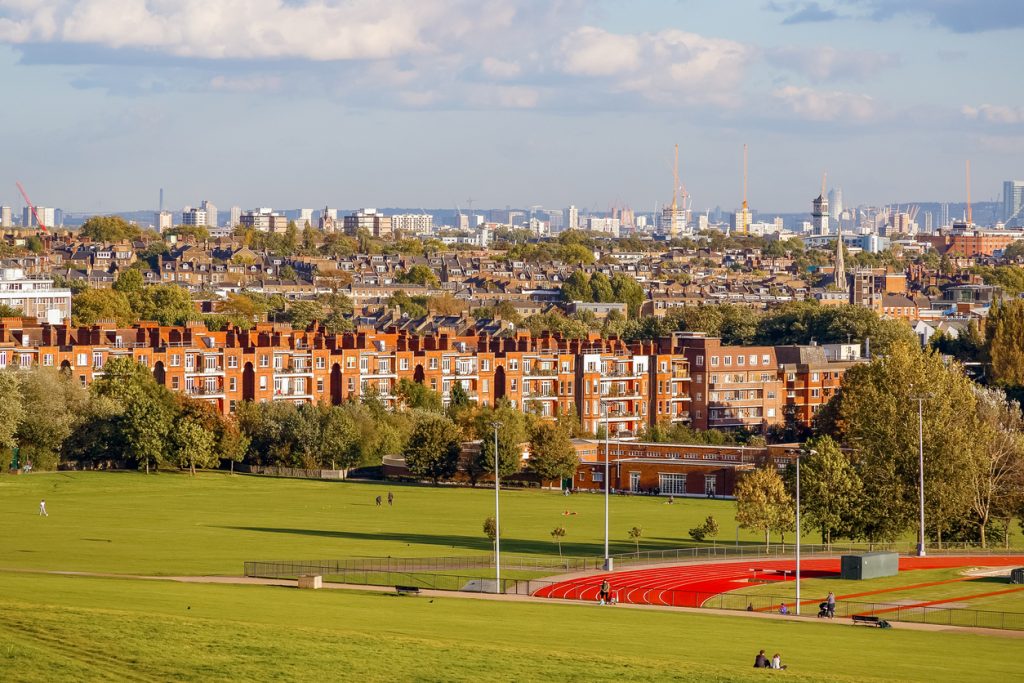 Hampstead Heath
As one of the wildest expanses of park in London, Hampstead Heath has huge amounts of long grass and woods to walk through and enjoy. If you're in North London and want to get close to nature, it is the place to be and this is why you often see plenty of picnics, cyclists and families out enjoying the park. 
Covering over 800 acres, it is home to lots of wildlife amongst its hills, copses and thickets. Even though you're in a highly urbanised part of the world, it's easy to forget that and with the sheer amount of free space, you can get away and be at one with the countryside.
CS Lewis, Author of 'The Chronicles of Narnia' lived nearby and cites Hampstead Heath as the inspiration she used to create her mythical land of fauns, wolves and otters.
If you'd like a bird's eye view of North London, you should get yourself along to Parliament Hill towards the South of the park, as it provides an excellent view of almost the entire city. From there, you should be able to see St Paul's Cathedral and Canary Wharf, two of London's most notable landmarks.
Hampstead Heath is also known as a place with a rich history in conservation, with parts of the park serving as protected areas being designated as 'areas of scientific interest' by English Nature, the english conservation body. Visit the park during the summer and you will see a dazzling array of birds, woodland, grasslands and bogs and whilst it might look a little more urbanised than when John Constable painted it, it is still stunningly beautiful and about as close as you you're going to get to nature in London's urban sprawl
Nearest Tube Station: Hampstead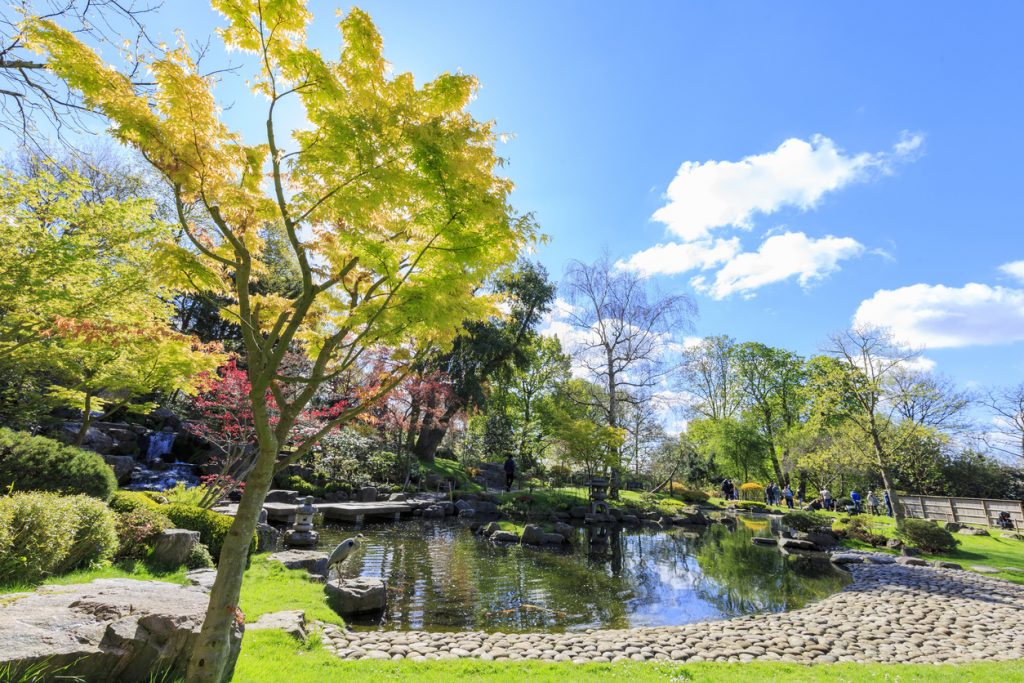 Holland Park
If you want to get closer to nature, but don't want to venture too far out of the centre of the city, then Holland Park is the one for you. Situated in one of the most elegant parts of London, the park is small and cosy when compared to Hyde Park or Regents Park, but offers a convenient way to visit nature without taking too much time out of your day.
Contained within, you'll find wild ponds, pavilions and woodland glades that are just made to frolic through, regardless of your age. Compact and bijou, but beautifully maintained, the park contains the Kyoto Japanese Garden, complete with Koi Carp, which is a wonderful place to visit, particularly in the summer.
The Park derives its name from former owner, the Earl of Holland, who used to regularly entertain guests there during the 19th century. Past visitors have included Lord Byron and the then Prime Minister, Lord Palmerston 
Holland House is situated within the grounds of Holland Park, and is now home to the upmarket Belvedere restaurant. It is beautiful, but we'd only suggest to go and eat there if you are prepared to spend a LOT of money. If you're hungry, but don't carry a platinum card, there's an ice cream stand in the middle of the park.
During the summer, you can see temporary exhibitions in the Ice House and Orangery and also wonderful open air musical and operatic concerts from time to time. You may have to pay to enter, but it is the only thing you should have to pay for whilst in the park. 
Nearest Tube Station: Kensington (Olympia)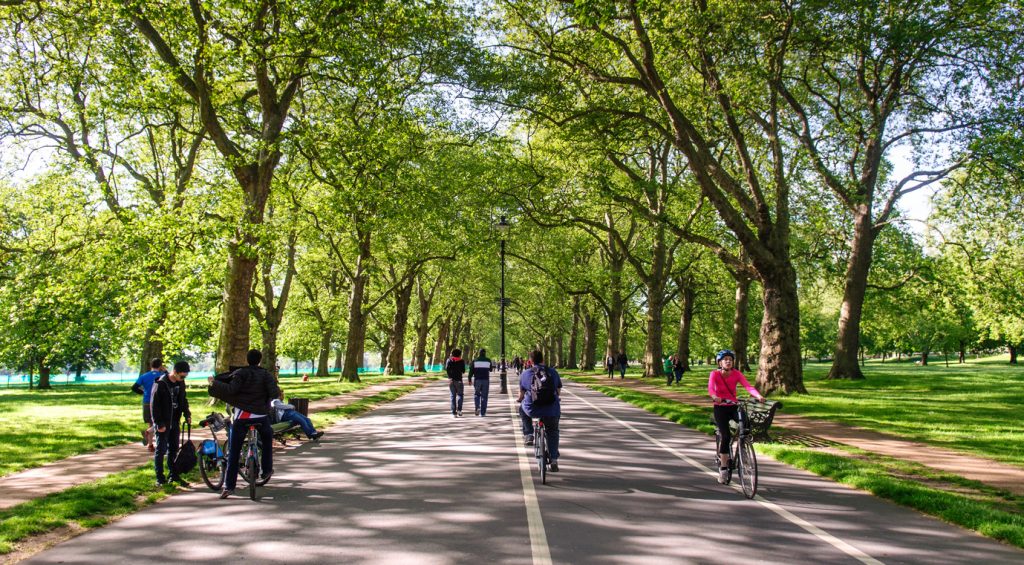 Hyde Park
Comprised, technically, of two separate parts, Hyde Park and Kensington Gardens, Hyde Park is a location of great practical and historical significance. There is much that goes on throughout the year across its 625 acres, including tennis, cycling, bowling, rollerblading, horse-riding, cricket, football, rugby and much, much more. A mixture of formal and informal sports regularly occur around the park and on the 'sports field' to the south of the park.
Other famous London attractions are contained within Hyde Park, from Speakers' Corner to Kensington Palace and the poignant Princess Diana Memorial Playground. 
The park has long been associated with the Royal Family and also houses the Albert Memorial. The land was onced owned by the monks of Westminster Abbey, before Henry VIII reclaimed it back and used the area for hunting.
Some 175 years later, Queen Caroline, wife of George II, was instrumental in introducing water to the park, by having a stream diverted  into it to form the Serpentine and Long Water. 
Whilst the park is for public use now, it wasn't the case in the 18th century, as it was the preserve of the gentry and 'respectably dressed folk'. Nowadays, due to its central location – you're likely to find all walks of life there, from sunbathers dressed in not much, to formally dressed horse riders.
In addition to everything described, there are many free concerts (some by famous musicians that aren't free), workshops, guided walks and entertainment that make Hyde Park a wonderful place to visit, all year round.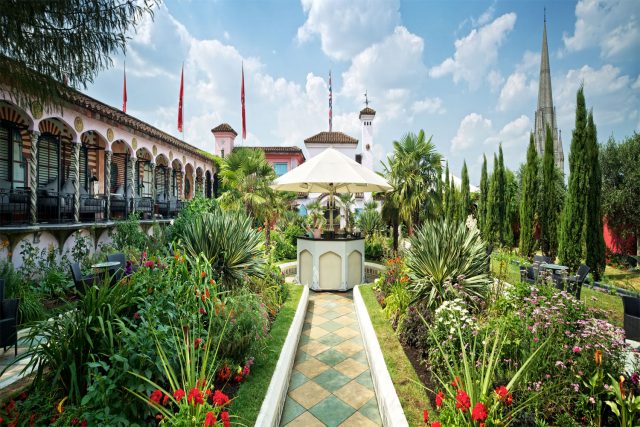 Kensington Roof Gardens
Presently known more as a nightclub venue than anything else, Kensington Roof Gardens are still accessible to the public when no functions are happening (call and check availability before you make any travel arrangements).
You could be forgiven for missing the rooftop gardens, as they are tucked away, 100 feet above Kensington High Street. The building that sits directly below Kensington Roof Gardens is now a restaurant and nightclub, but used to be the Derry & Tom's (later to be home to Biba) Department Store. You need to make your way to the building's reception in order to access the gardens and sign yourself in.
The door to get in is a rather unassuming one and it sits on Derry Street and once you've navigated your way through and up to the roof, you will be met with a spectacular view of this amazing 1.5 acre garden. The gardens are split into 3 distinct zones:
Traditional English

Formal Spanish

Tudor
The most curious of the trio, is the Traditional English zone, which carries a wild, woodland theme and has such an incongruous feel, given that it sits atop an old department store building/nightclub, in the centre of town.
The gardens feature more than 100 trees, which are now subject to a preservation order and are accompanied by a beautiful stream and garden ponds, complete with ducks and flamingos.  
Each of the three different styles of garden are unique in their own way and complement each other wonderfully. Fountains, palm trees and vines are set against the delicate visage of roses, ivy and wisteria adorning a leafy archway. This attraction is a real hidden gem and will certainly leave you thinking that it was worth the minimal effort needed to visit it.
Nearest Tube Station: High St Kensington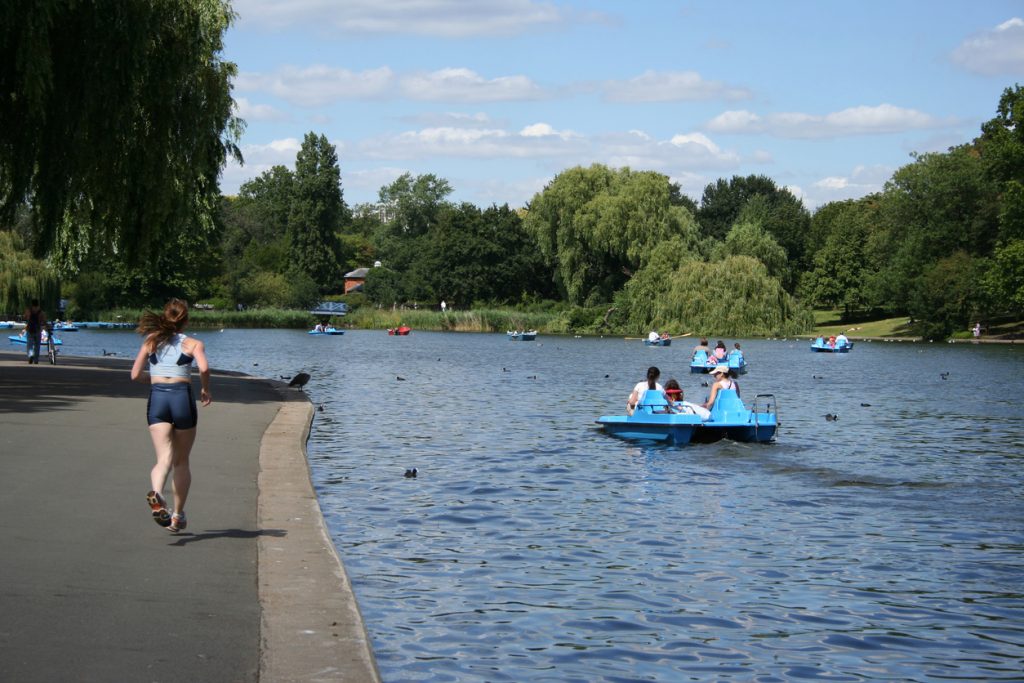 Regent's Park
Created by Royal designer, John Nash between 1809 and 1826, Regent's Park is a vast, green, rolling expanse of countryside, deep in the centre of the capital and is formed of 2 giant circular shapes inside each other and is bordered by striking white terraced stucco houses, which were also designed and created by Nash.
Commissioned by the then Prince Regent, George Augustus Frederick (who would go on to be King George IV), Nash was tasked with transforming the landscape, something that would take him 17 years to complete. 
The park is home to London Zoo, an open air theatre, boating lake, a massive 100 acre sports field and enormous mosque. There's a lot going on in Regents park!
 Whilst the attractions are spread across the entire park, the parts in between, which consist of a colossal 410 acres of land, are made up of mainly parkland, with various formal, landscaped gardens dotted about.
One of which is Queen Mary's Gardens and it is a particularly popular attraction and has been since it was introduced back in the 1930s. The gardens have never looked better, with over 30,000 flowers on display. Primrose Hill is to the North of the Park and it offers amazing views of Westminster when you reach the summit. Far from being just a hill, the area is packed with modern, trendy bars and cafes, so you'll not be short of things to do.
If you're visiting the zoo, we would recommend you put a couple of hours aside, to explore the rest of the park. It is most certainly worth the effort and it won't cost you a penny.
Nearest Tube Station: Regent's Park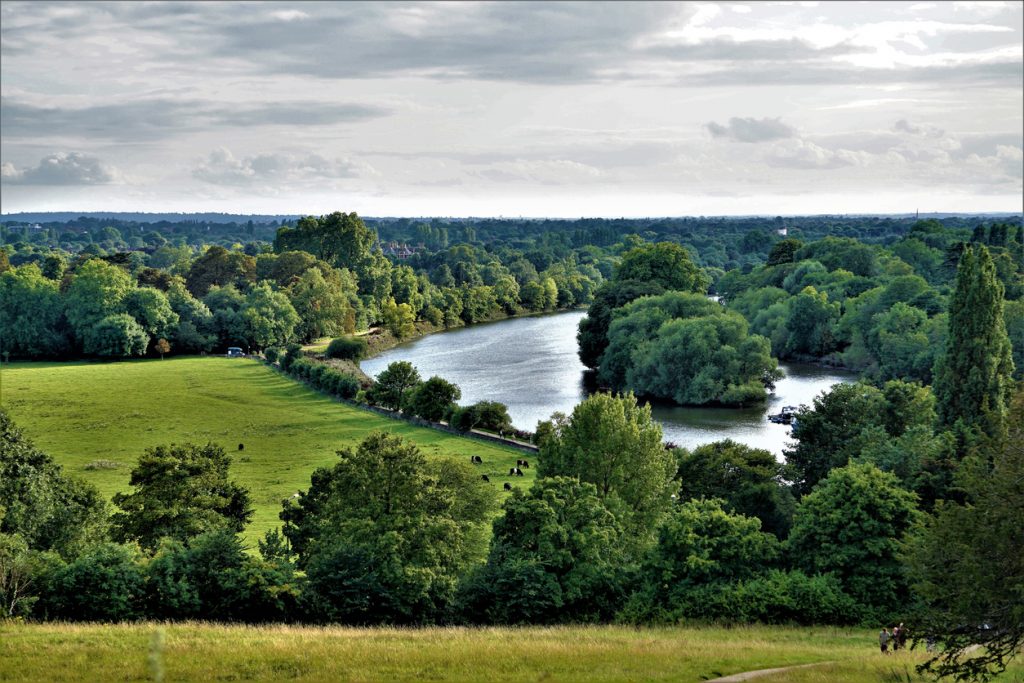 Richmond Park
Just half an hour from the city centre, lies Richmond Park, which offers the best parts of the english countryside – rich and established dense forest and mighty oaks in abundance. If you think of the book 'The Wind in the Willows', it's everything that you'd expect from an english countryside.
At a massive 2,500 acres, Richmond park is by far, the biggest Royal park in the capital. Due to its size, you could be forgiven for wondering where to start. It might be handy to have a map of the park in your pocket and a set route to follow, to ensure that you see as much of it as you can.
A good place to start your route, is at Richmond Gate and then you should make your way to King Henry VIII's Mound. The proximity of the edge of the City presents some fantastic opportunities to view sprawling panoramas of the capital and by heading here first, you get an uninterrupted view of St Paul's Cathedral. 
Whichever route you choose, you should make sure that it includes the Isabella Plantation. An entirely natural and wooded area, the plantation is home to enormous bursts of colour from amongst others, azaleas, camellias, rhododendrons and magnolias and represents a simply magical experience.
Despite time moving on and the urban areas changing greatly, the park has remained largely unchanged since Charles I was on the throne. King Charles found safety in Richmond Park during the plague and it continues to provide sanctuary and lift the spirits of all who visit the area, to this day.
Nearest Tube Station: Richmond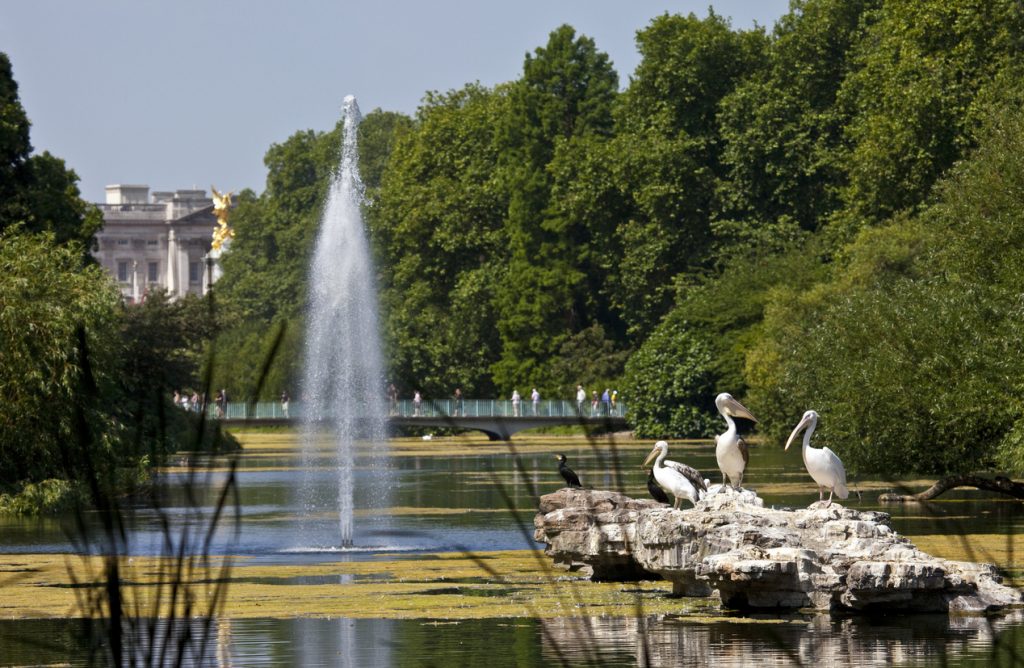 St James's Park
Between Olympia and the Houses of Parliament, there is a near perpetual green blanket over the land, which is formed by Green Park, Hyde Park, Kensington Gardens and St James's Park. The latter shares borders with Buckingham Palace, home to the Queen and St James's Palace and offers amazing views of both buildings from within. Despite being at the epicentre of a major city, it is as peaceful as anyone could wish and a tranquil to a degree that belies its location.
Concerts also often occur during the summer, which can be enjoyed from the comfort of a deck chair, for a minimal fee. Or should you be in need of food, you could visit the restaurant and eat on its terrace.
Nearest Tube Station: Westminster, St James's park
---
---