Free Maps for London Travel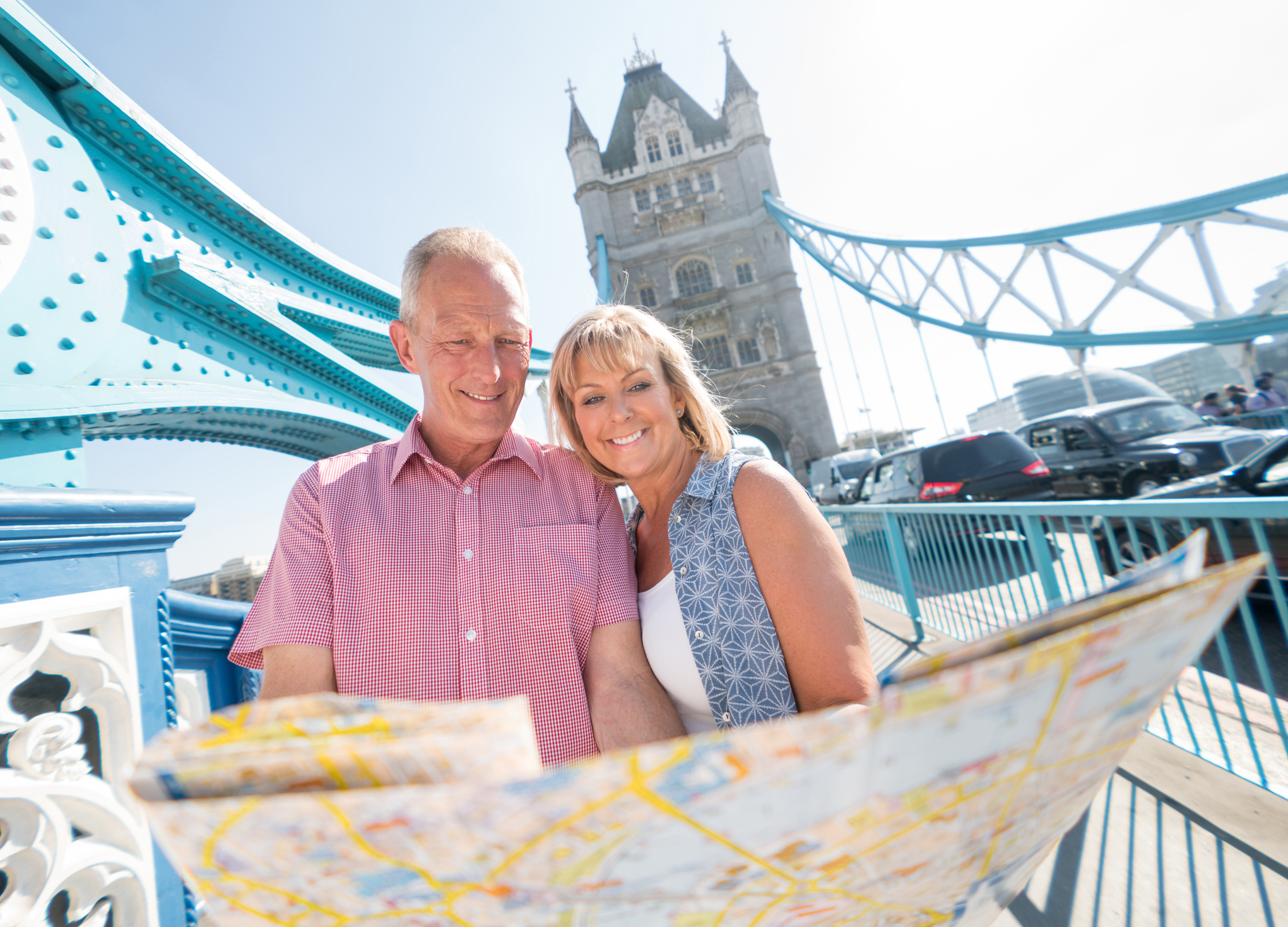 The Tower Hotel, London sits proudly on the River Thames, overlooking Tower Bridge and amid some of London's most iconic landmarks and famous locations, including the Tower of London, St Katherine's Docks, HMS Belfast, the Shard and more.See more images.
---
Planning the route your journey takes before you leave allows you to spend less and use your time more efficiently.
---
Please look through our free guides and maps before you arrive in the capital.
---
London is a large metropolitan city, so it is always advisable to consult a map before your journey, whether on foot, on a bicycle, by the river, on London Underground, DLR or by bus.
---
The simplest way to get about in London is to use the city's public transport system.
---
This leaflet includes handy maps of Central London, its transport networks, many attractions and other helpful information.
---
It also provides advice on buying the best travel tickets and walking and cycling routes for visitors to enjoy.
---
---
This easy-to-read map makes light of navigation through the extensive London Underground system.
---
As well as listing every one of the underground stations in London, it also shows each station with 'step-free' access for those with limited mobility and links to trams, airports and riverboat services.
---
It is the 'must have' navigation aid for a trip across London.
---
---
Aside from travelling by foot, London buses offer the cheapest option for getting about in London.
---
Having a London bus map in your possession will make you aware of the best bus routes to travel around Central London and London's many suburbs.
---
It also shows night bus routes and what's known as a 'spider map' that shows exactly where every bus stop is located.
---
---
This guide will help you make the most of what East London offers.
---
From fine dining a night out, or a spot of shopping, a free guide to the DLR will help you get where you need to go.
---
Famous venues in the area include the O2 Arena, the famous Cutty Sark, Canary Wharf and the Westfield Shopping Centre.
---
---
Central London's parts can be reached using one network, London's Overground Rail system.
---
This free map allows visitors to plan a trip across London and to the outer areas of the capital.
---
Overground services go as far as Stratford, Shoreditch High St, Euston, Shepherd's Bush, Hampstead Heath and Kensington Olympia.
---
---
Thames Clipper services offer regular boat trips along the Thames, allowing a relaxed and leisurely way to see London.
---
These services stop at the London Eye, Embankment (Ideal for the West End), The Tower of London, Greenwich and Westminster (For the Houses of Parliament).
---
---
If you've ever had a problem using public transport due to mobility issues, this accessibility guide will be handy for you.
---
Detailing the locations of 'step-free' tube facilities and assisted public transport, you'll get where you want to go much more quickly.
---
---
Want to see London and get some exercise at the same time?
---
Then we recommend you check out this Cycle route map, which will show you the best way to get to know London on two wheels.
---
Not only will you benefit from physical activity, but it will save you money too!
---
Find locations of Cycling 'Superhighways' and cycle lanes across the capital.
---
You'll see much more with this unique way of seeing the city.
---
---
Don't get caught short when in the capital by using this convenient map detailing toilets located at Underground stations.
---
You'll also find baby-changing areas on it so that the most urgent duties can be sorted out quickly and as efficiently as possible.
---
---
Want to see London how nature intended?
---
This helpful guide to the walking routes around the capital will allow you to make your way across the city on foot.
---
Routes on this map take in attractions such as Greenwich Park, the Olympic Park and the O2 Arena.
---
Take a walking route through Central London, and you'll see iconic landmarks like Buckingham Palace and St Paul's Cathedral.
---
---
If you'd instead leave your route to the experts, then why not follow one of the predetermined transport routes, like Bus Route 94, that takes you past some of the most well-known tourist attractions in London?
---
You'll also get 'inside' information on when the quiet times are so you can enjoy the tourist destinations with minimal queueing.
---
This easy-to-read map shows colourful maps that simplify finding local points of interest.
---
All itineraries included are free.
---
How to save money on London hotels.
---
You'll only find the best prices on their official websites, so look at their website for an overnight treat or weekend getaway.
---
We found 13 of London's best hotels.
---
To check availability, click the "Check Availability" link below.
---
---
Guoman Hotels in London
---
An exclusive collection of four and five-star hotels in London, nestled in some of the city's most stellar locations.
---
Great Cumberland Place, The Royal Horseguards Hotel, and The Tower Hotel.
---
Each has its own character, identity and style – from exquisite elegance at the Royal Horseguards, to contemporary comfort at Great Cumberland Place.