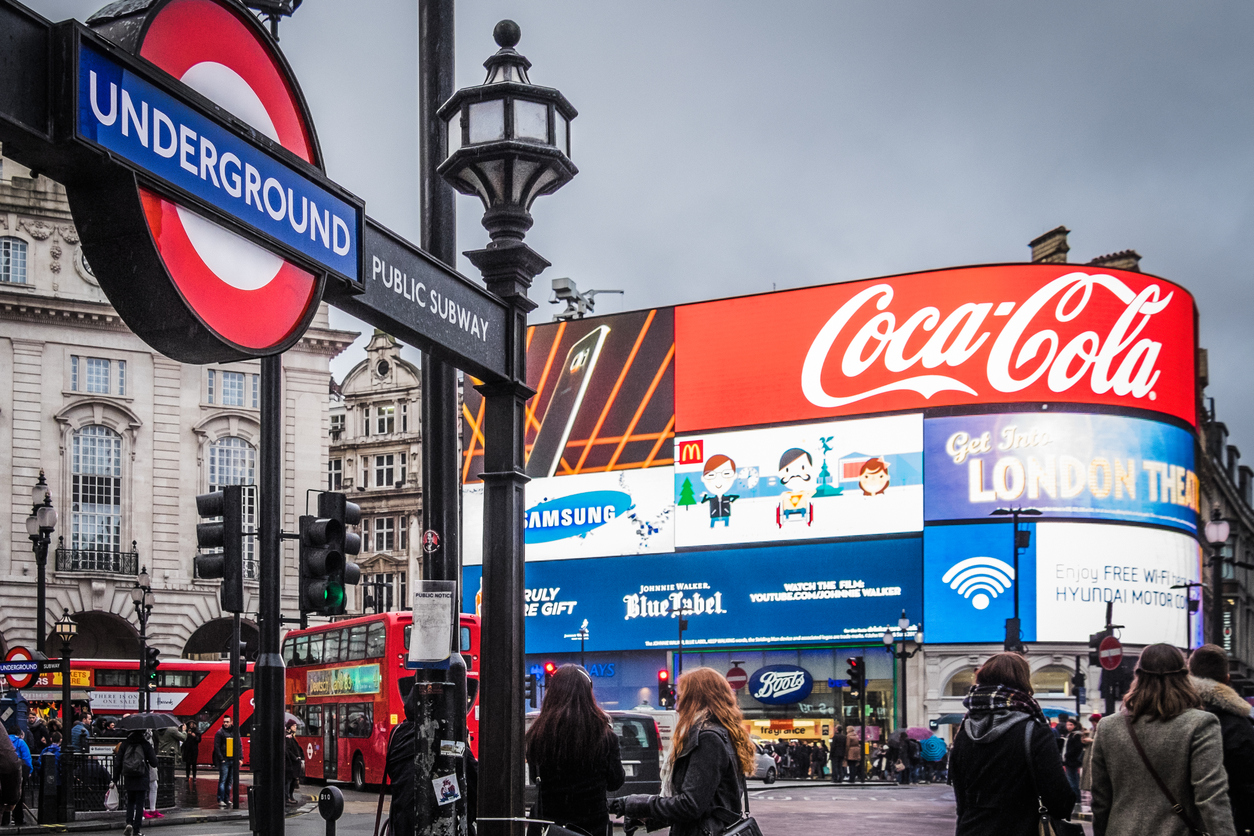 Known more commonly as 'the Tube', the London Underground is the perfect way to travel in and around Central London.
---
With waits for trains typically no more than a few minutes, it forms the basis for most people's visits to the city.
---
Underground stations are usually open between 5 am and Midnight, with selected 'Night Tube' services

 

operating later on Friday & Saturday evenings.




---

Contactless and oyster cards are the most cost-effective way to use the Underground.




---

The price will depend on the time of day you travel, how far you're travelling and how you want to pay for your ticket.




---

There are 11 different Tube Lines, denoted by different colours.




---

London's underground network is divided up into nine zones, with Central London located in Zone 1
---
The area denoted as Greater London has 11 different underground lines, in addition to the D.L.R. and connected local rail networks.
---
These services typically run from 5 am to 12 midnight, between Monday and Saturday, with reduced opening hours and services operating on Sundays.
---
It would help if you referred to Transport For London's (T.F.L.) Journey Planner for more detailed information on which stations and routes to best choose to reach your required destination.
---
Underground Zones Explained
---
The London Underground or 'Tube' network is separated into nine different zones, with Zone 1 being right at the heart of the capital and Zone 9 being on the very outskirts of the city.
---
Costs Involved
---
The cheapest method of travelling on the Underground is by purchasing either an Oyster card, a Visitor Oyster card or a Day Travel card.
---
If you turn up and pay cash for your ticket, this will cost the most, so it pays to think ahead.
---
A single journey on the Underground bought with cash, will cost you £4.90 if you travel within Zone 1.
---
However, should you make the same journey with an Oyster or contactless card, it will cost you as little as £2.40, so you can see that it can add up.
---
For more information, please check the T.F.L. website.
---
If you are using a contactless payment card yet to be issued within the U.K., you should check with your bank for any associated bank charges or transaction fees you may incur.
---
Discounts can be enjoyed by O.A.P.s, students and children on the London underground.
---
Please check the T.F.L. website for details.
---
A London Pass is the perfect choice for those wanting to take in some sightseeing whilst in the capital and as it offers access to over 60 attractions and museums and priority entry to venues like the Tower of London and Westminster Abbey.
---
A Map of the London Underground
---
The London Underground map was devised by one Harry Beck back in 1933 and was designed to differentiate train lines and their directions from each other.
---
By denoting each line going North, South, East, or West and on an orbital route with different colours, one can easily see which path goes where and where each line interchanges.
---
Please click on the map beneath or enter our 'Free travel maps' section to download a handy London Tube Map in PDF format.
---
Free Guides and London Tube Maps
---
Transport for London offers free guides and maps to help visitors to the capital navigate their way around during their stay.
---
Alternatively, you can find free maps at any of London's underground stations and travel information centres.
---
There are also centres at major London Rail stations, Tourist information centres and terminals at Heathrow Airport. 
---
It is also possible to download bus and tube maps in our website's 'Free travel maps' area.
---
For those with smart phone's, T.F.L. offers a free online underground route planner, which provides an easily readable overview of the entire network, making planning your journey that much easier.
---
Other Useful Advice for Travellers on the Underground
---
If you are about to travel on the capital's underground network, here are some valuable pieces of advice to make your journey go that much more smoothly:
---
Avoid using the Underground on weekdays, during rush hour (7 am-9 am & 5.30 pm-7 pm)




---

Check that the destination displayed on the front of the train is going the right way




---

When using the giant escalators on the Underground, be sure to stand to the right




---

Don't try and get onto Tube carriages until passengers have gotten off




---

Don't block doorways on Tube carriages, and be sure to move down inside wherever possible




---

While you're waiting for your train to arrive, please stand behind the yellow line




---

If no other seats are available, please offer yours to the elderly, disabled, pregnant and those with small children




---

If stood during your journey, be sure to hold onto available rails and handles




---

Last of all…Mind the gap!!
---
Underground Opening Times
---
Times can differ from line to line, but most London subway stations will start operating at around 5.00 am, between Monday and Saturday.
---
The only exception is on a Sunday when reduced hours are in operation.
---
After their typically hectic day, the Underground will stop operating around Midnight.
---
This may vary slightly, so please check with staff en route to find out when the last train is.
---
There are 24 hr services on the Underground on certain lines.
---
Is the London Subway Easily Accessible?
---
Whilst most subway stations in London are easily accessible via stairs, the facilities catering for those with poor mobility differ from station to station.
---
So please check before making your journey, as it may change your route.
---
Many tube stations are buried deep within the underground network, meaning giant escalators are needed to make your way in and out.
---
Almost all stations with these escalators also have a lift available to take passengers to and from street level.
---
'Step free' stations are marked on the downloadable map on our 'Free travel maps' page.
---
When embarking and disembarking a tube train, it is essential to remember that there is usually a step of around 8 inches between the train and the platform.
---
If this is an issue for you, you should travel in the carriage nearest the driver, so they can see you clearly and allow sufficient time to get on or off safely.
---
Visit T.F.L.'s website for details on the accessibility of London Underground stations.
---
Guoman Hotels in London
---
An exclusive collection of four and five-star hotels in London, nestled in some of the city's most stellar locations.
---
Great Cumberland Place, The Royal Horseguards Hotel, and The Tower Hotel.
---
Each has its own character, identity and style – from exquisite elegance at the Royal Horseguards, to contemporary comfort at Great Cumberland Place.
---