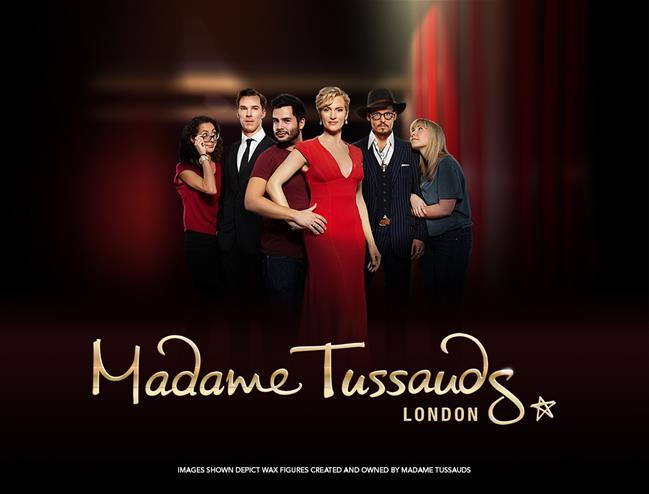 Madame Tussauds in London is a completely immersive experience that provides an 'almost' up close and personal view of the stars of Hollywood, Bollywood, the world of Rock and the Royal Family, to name just a few. When else are you going to be able to take the stage with Adele or get a photo opportunity with the Queen of England?
Such is the range of scenarios that you can be amongst the Superheroes of Marvel Comics one minute and sampling 400 years of London history or amongst the iconic figures of Han Solo and Chewbacca a long ago time in a galaxy far, far away!
Since the beginning of 2017, Madame Tussauds in London has featured a new 'Theatre experience' attraction which allows visitors to sample the fictional world of the Great Sherlock Holmes, as this wonderful attraction fuses together theatre and illusion. Entry to the 'ALL NEW' Holmes experience can be gained on the day by simply paying the £5 fee, but this is subject to availability of tickets at the time you visit.
Important information: Entry to this new feature is not included in the entrance fee to Madame Tussauds and at peak times, it can be extremely busy.
Madame Tussauds welcomes all visitors through its doors, regardless of whether able bodied or disabled. Most of the exhibits at this great attraction are designed to be completely accessible by wheelchair, however the 'Spirit of London' ride, which opened its doors in 1991, may prove tricky to board and disembark as it is in continuous movement. Due to Health and Safety regulations, it is not accessible by wheelchair at this time.
Members of Madame Tussauds staff will always ensure that all visitors with disabilities are escorted safely between each floor of the building via the specially designed lift. For more detailed information on all matters, please have a chat with one of their representatives.
Opening Hours
Monday to Friday 10am – 4pm (final admission)
Saturday & Sunday 9am – 5pm (final admission)
During UK school holiday time, Madame Tussauds operates extended opening hours of 8.30am – 6pm (final admission)
Notable exceptions to this rule :
Weekends during December 9am – 4pm (final admission)
24th of December 9am – 2.30pm
25th of December – CLOSED
26th of December 10am – 6pm (final admission)
1st of January – 10am – 6pm (final admission)
New Skull Island Kong exhibit
Madame Tussauds in London has recently opened its magnificent new Kong "Skull Island" exhibit that features a massive 18 foot animatronic head of Kong amidst a bamboo rich jungle scene.
This attraction is said to be as loud as a landing 737 and taller than a London double decker bus and it has been wowing visitors since it opened. Imagine coming eye to eye with this iconic beast from the world of film!
---
(Prices from £30.00)



(The best ticket deals – save up to 60% – No hidden charges)
---
---
---