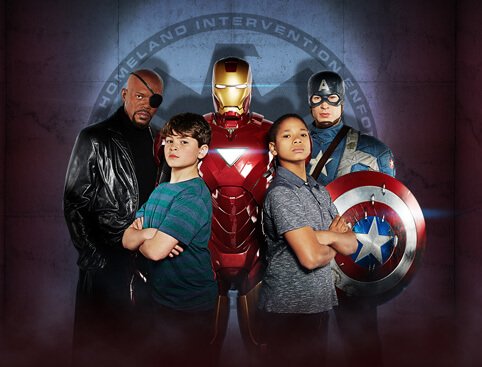 Madame Tussauds – An Unforgettable Experience in London!
---
Madame Tussauds is a world-famous wax museum in the heart of London, England.
---
It features lifelike wax figures of famous people from the world of politics, sports, entertainment, and more.
---
Here's everything you need to know about Madame Tussauds.
---
History and Significance
---
Madame Tussauds was founded by Marie Tussaud in 1835 and has since become one of the world's most famous tourist attractions.
---
It has locations in several cities worldwide, including London, where visitors can get up close and personal with lifelike wax figures of their favourite celebrities.
---

---
Exhibits and Attractions
---
Madame Tussauds offers a wide range of exhibits and attractions, including:
---
Celebrity Wax Figures: Meet the lifelike wax figures of your favourite celebrities, including movie stars, musicians, and politicians.

The Royal Family: See wax figures of the British Royal Family, including Queen Elizabeth II, Prince William, and Prince Harry.

The Marvel Superheroes: Step into the world of Marvel and meet some of your favourite superheroes, including Iron Man, Captain America, and Thor.

The Spirit of London Taxi ride: Take a journey through London's history and see some of the city's most famous landmarks, including Buckingham Palace and St. Paul's Cathedral.
---
Rides and Tickets
---
Visitors to Madame Tussauds can purchase tickets online by clicking the bottom of this page to check availability.
---
Admission tickets include access to all exhibits and attractions within the museum.
---
Accessibility
---
Madame Tussauds is accessible to all visitors, with ramps and elevators available for those with mobility issues.
---
Some museum areas may have limited accessibility, but alternative routes are available.
---
Tips for Your Visit
---
Plan your visit for early in the day to avoid the crowds.

Take a camera to capture memories of your stay with your favourite celebrities.

Wear comfortable shoes as there is a lot of walking involved.

Allow at least two hours to explore the exhibits and attractions fully.
---
Conclusion
---
Madame Tussauds is a must-visit attraction for anyone visiting London.
---
It offers an unforgettable experience and the opportunity to meet some of the world's most famous people.
---
So book your tickets today and get ready to step into the world of wax figures at Madame Tussauds!
---
Find out how the figures were made in this video:
---
---
---
(Official Ticket Partner – Save up to 20%
– No hidden charges)
---