Travel Cards & Oyster Cards in London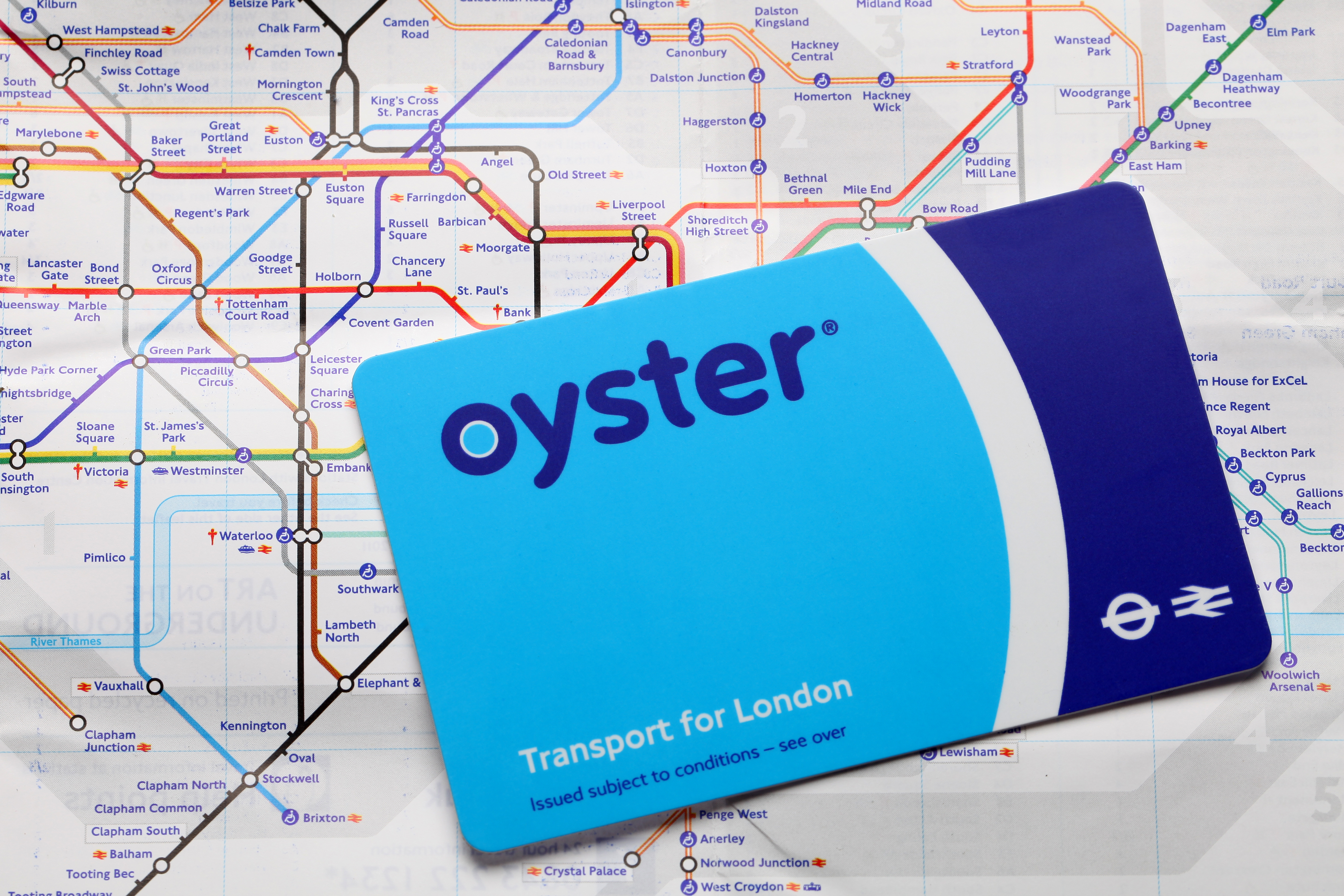 Whether you're a daily commuter through the capital or visiting for the first time, an Oyster travel card is the cheapest and most straightforward way to use London's public transport.
---
What makes them so valuable and innovative is that Oyster cards are 'contactless' electronic smartcards that know where they've been used and when.
---
Meaning that, as long as you remember to swipe it at the beginning and end of each journey you make on the underground, it will automatically work out the cheapest possible route and only charge that amount to your card.
---
Oyster Cards and Visitor Oyster Cards will come fully charged with however much credit you have loaded onto them and can be used on the underground, London Buses, the Docklands Light Railway (DLR), London Overground, National Rail Services and the majority of London based National Rail services.
---
How To Use Your Oyster Card/Visitor Oyster Card/Contactless Card
---
They're so easy to use.
---
Touch your card of choice on the yellow circle at the gates, and that's it.
---
Checking 'out' is optional on trams and buses, as it's only required at the beginning of your journey.
---
Oyster Cards are easily obtainable online at their website https://oyster.tfl.gov.uk/ or a TFL visitor centre or Oyster ticket shop.
---
One Day Travelcard is the traditional type of paper ticket that can be used not only on the London Underground but also DLR, National Rail Stations, London Overground, tram and bus services.
---
The exception with a Travelcard is that they are not permitted for use on riverboat services.
---
However, most tour companies will offer a 33% discount if you show your ticket.
---
This also applies to MBNA Thames Clipper River Bus services.
---
Why Buy an Oyster Card?
---
A Visitor Oyster Card is the cheapest way to travel around London on public transport.
---
National Rail services, DLR, Tube, Tram, MBNA Thames Clipper, bus, and London Overground services can all be used with one.
---
Still, trying to convince?
---
Your card is prepaid and is ready for use immediately upon your arrival.




---

An Oyster Card is 50% cheaper than a traditional paper travel card with cash.




---

Your daily travel spend is capped, meaning once that amount is reached, you'll pay no more than that, no matter how much more it's used that day (Cap excluded on Clipper River services)




---

You'll also receive exclusive promotions and offers on shopping, eating and being entertained in the capital.




---
 

There's even a discount on the Emirates Air Line Cable Car (a tremendous and relatively unsung attraction in London)
---
Where to Buy a Visitor Oyster Card
---
You can purchase a Visitor Oyster Card from the comfort of your own home and have it delivered to you before you visit the capital.
---
It costs just £5 (plus postage) and is pre-loaded with pay-as-you-go credit for you to spend on travel. You can choose how much credit to add to your card: £10, £15, £20, £25, £30, £35, £40 or £50.
---
A good rule of thumb is to allow for around £10 each day of your visit.
---
It is also possible to purchase a Visitor Oyster Card from Gatwick Airport-based 'Express' ticket offices and onboard Eurostar services heading into London.
---
For the easiest and trouble-free (if not the cheapest) option, you can use your contactless debit card as if it were your oyster card.
---
Can I use my currency to purchase an Oyster Card?
---
Using your country's currency to buy an Oyster Card is possible.
---
For example, London's service offers payment for Oyster Cards in various languages and currencies called VisitBritain.
---
Adding Credit to Your Visitor Oyster Card
---
Should you run out of credit, you can add more to your Oyster Card at the following places:
---
At over 4,000 Oyster Ticket Shops that can be found in newsagents and other small shops across London

At TFL Visitor Centres




---

Touchscreen machines are located on the Underground, DLR and at selected London Overground Stations and National Railway stations.




---

At terminals for Emirates Air Lines




---

Ticket Offices at London Overground Stations
---
Guoman Hotels in London
---
An exclusive collection of four and five-star hotels in London, nestled in some of the city's most stellar locations.
---
Great Cumberland Place, The Royal Horseguards Hotel, and The Tower Hotel.
---
Each has its own character, identity and style – from exquisite elegance at the Royal Horseguards, to contemporary comfort at Great Cumberland Place.
---