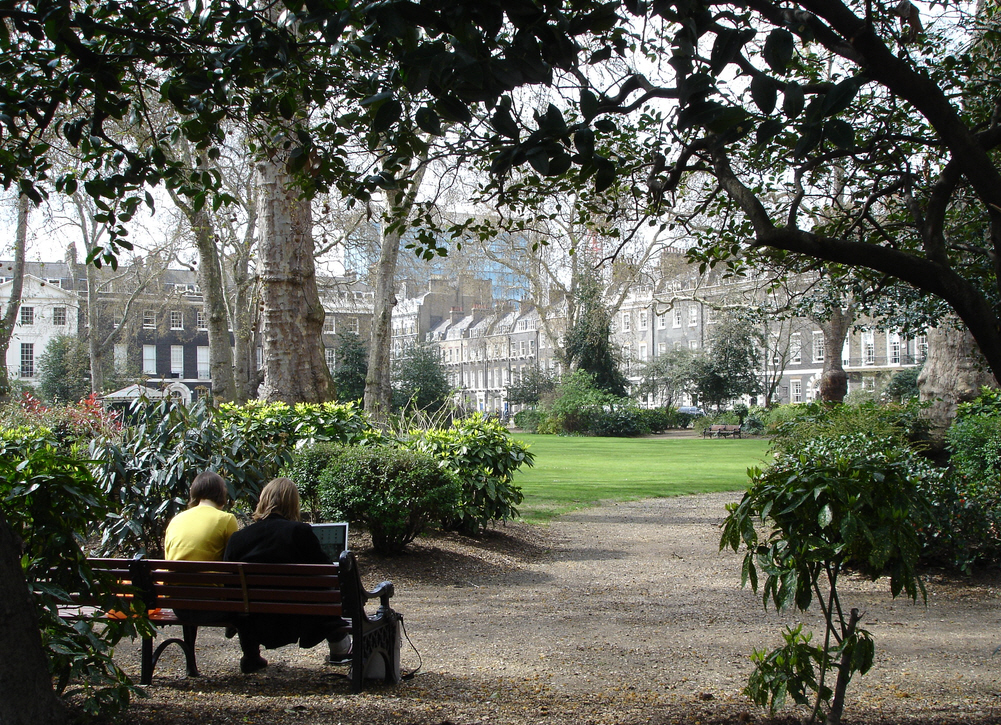 For a quintessentially Georgian experience, it simply has to be Bloomsbury, with its typically british leafy streets amongst rows of elegant period terraced houses. The area is famous for all things literary and is home to the Dickens Museum and former writing greats like Virginia Woolf.  
Other major attractions include the British Museum, which dominates the area, exhibiting thousands of examples of british art and culture. It is also home to prominent seats of learning, in the world renowned universities and colleges of RADA, UCL and SOAS. You'll also find Great Ormond Street Hospital, the wonderful children's hospital and leading paediatric centre.
Peaceful Area
When you stay in Bloomsbury, you reside in one of the best shopping districts in the world. Oxford Street and Regent Street are famed for offering the most amazing department stores in the world. Not only that, but it has a calmer and more refined feel that other areas, such as the West End. 
Nowhere in the centre of London is that far away, so you're but a stone's throw from Covent Garden, the City and Piccadilly circus. London, as they say, is your Oyster card!
Economy Accommodation
You don't necessarily have to pay over the odds for accommodation, even in such an exclusive area if you consider the Bloomsbury Hotel, MyHotel Bloomsbury, the Bloomsbury Street Hotel and the Kenilworth. All great value for money and all with its own unique and wonderful style.
If you head to Bedford Way and Southampton Row, you'll find five hotels, all under the umbrella of the Imperial Group and at very affordable rates. Of the five, the Royal National Hotel is the largest and the rest of the group is made up of the Imperial, the Bedford, the Tavistock and County and the President.
Do prepare yourself to share a bathroom though,  if you choose the Tavistock and County, as it is arguably the cheapest in the area.
Bloomsbury has had something of a makeover in recent years, as part of the ongoing project of gentrification in the area. One notable recipient of a new lease of life is the Brunswick Centre, which now a shiny new shopping centre with outdoor restaurants, an arts cinema and apartments, having once been a run down, dilapidated building from the 1960s. 
The area also has the wonderful Coram's Fields, a magical place of play for any child to visit and the authentic Lamb Pub, allowing visitors to sample pub grub in an old victorian setting. After a satisfying lunch, you can take in some shopping at some of the nearby rows of independent retail outlets. 
Finally, If it's cheap and cheerful accommodation you're after, then Holiday Inn also operates in the area, providing clean, functional rooms for extremely reasonable rates.
---
Our favourite Bloomsbury Hotels
---
---