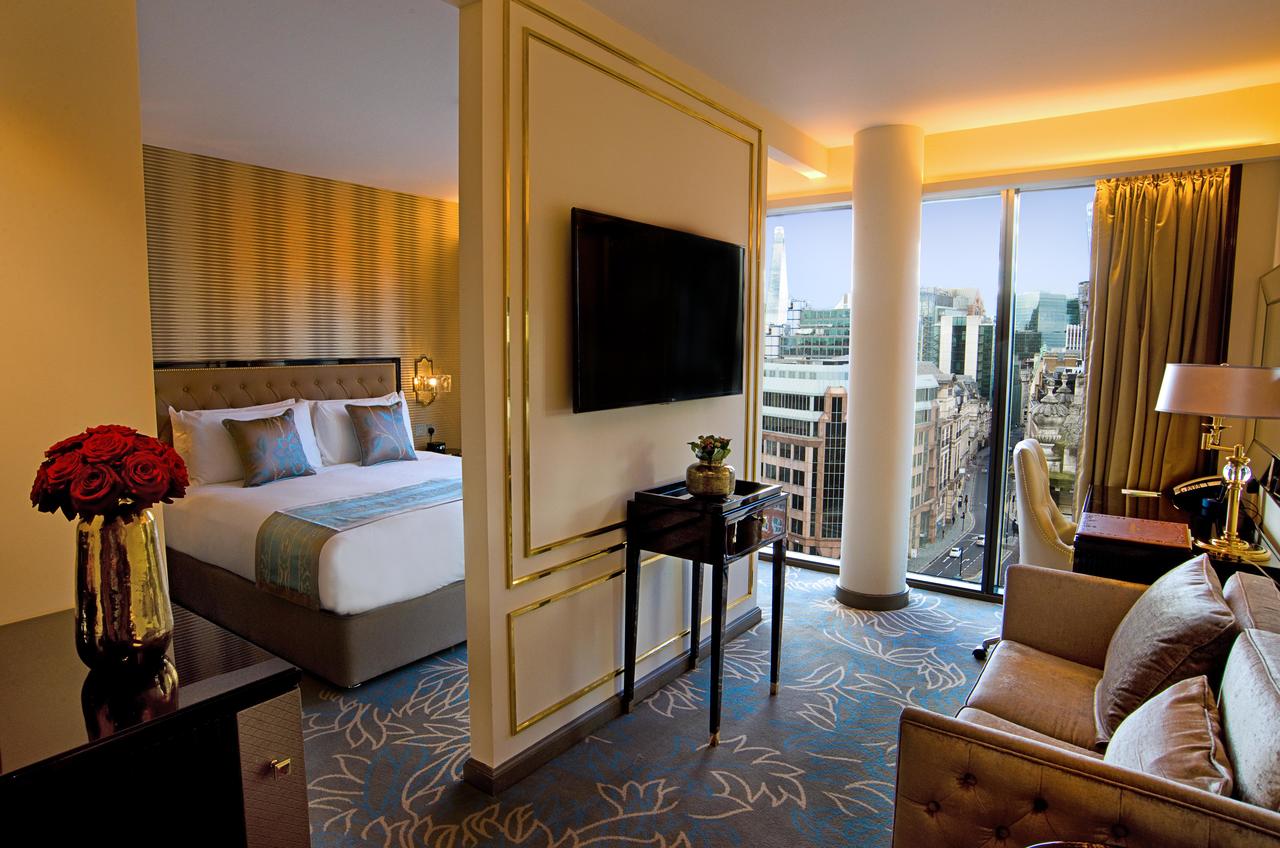 ---
An impressive historic building in London, The Royal Horseguards Hotel is situated on the River Thames at the Embankment.The Horseguards Hotel near Westminster, London.See more images.
---
As a major global metropolis, London attracts visitors from all around the world and as a result, has some of the best hotels available anywhere. You can find the entire array of accommodation in the City, so whether you are after a 5 star premium hotel, complete with concierge or a small family on a budget, there will be an option open to you.
A prestige, 5 star London hotel offers everything you'd expect in terms of opulence, world-class customer service and all the home comforts that go into making your stay worth every penny. Far from being just a place to lay your head for the night, many of the top hotels in London will provide a real 'destination' point for visitors, offering fine dining, bars and spas.
You could almost get away with never leaving the premises during your time in the capital. One of the major hotel operators in London are the Hilton Group, but there are plenty of premium hotels to choose from;
---
You'll only find the best prices on their official websites, so for an overnight treat or weekend getaway, take a look at their website.To check availability, click the "Check Availability" link below.
---
There is another, no less prestigious tier of hotels in London, with a number, steeped in the city's long and colourful history. Choose from Claridge's, the Langham, Savoy or the Ritz and you'll feel the grandeur and historical significance of the buildings pervading through everything you experience during your stay. 
If you'd like to splash out on a top hotel, but your budget doesn't quite stretch to the Ritz or the Waldorf, there is a huge choice of 'boutique' hotels offering luxury on a budget. You'll not feel like you're being given anything less than the very best service however, as these establishments have tons of character. 
Some of those available are situated in the beautiful surroundings of Chelsea, Covent Garden and Fitzrovia, which is wonderfully central locale to sample some of the best attractions London has to offer. Other reasonably priced accommodation is available to the north east in the fashionable Clerkenwell area, the most notable of which, are the Fox & Anchor 'chi chi' rooms, above the historic public house bearing the same name and the Rookery, which is a known haunt of some of the city's many celebrity figures.
---
Guoman Hotels in London
An exclusive collection of four and five-star hotels in London, nestled in some of the city's most stellar locations.
Great Cumberland Place, The Royal Horseguards Hotel, and The Tower Hotel.
Each has its own character, identity and style – from exquisite elegance at the Royal Horseguards, to contemporary comfort at Great Cumberland Place.