London Family Friendly Hotels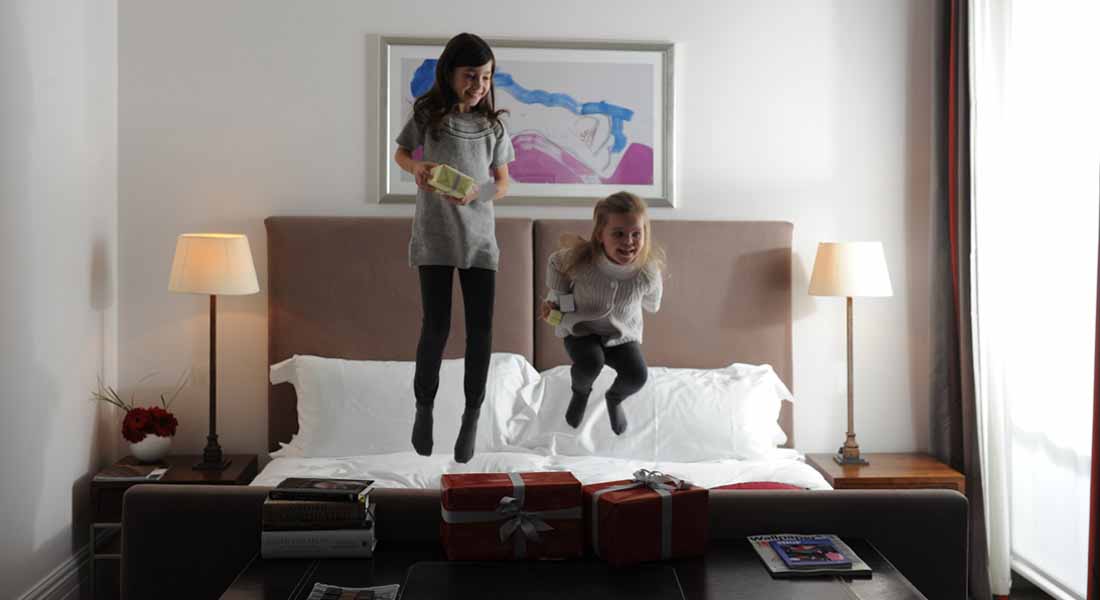 ---
London can be an exciting place to visit for anyone, young or old, but for children, it can be a magical place to be. This vibrant city is bustling and full of life, with a long and illustrious history, but it has also made great strides in recent years to become much more family friendly, with cafes, hotels and restaurants going that extra mile to provide facilities to make youngsters feel that much more welcome.
There is plenty to do in the Kensington area, as it is home to three of London's grandest museums – the Science Museum, the Victoria & Albert and the world-renowned Natural History museum. Hyde Park and Kensington Gardens are also handily placed to provide a wonderful destination for adults and children alike, especially when the sun has got his hat on!
There is a good choice of mid to lower priced hotels in the locale, as well as several upmarket Hilton family hotels dotted around the area.
---
You'll only find the best prices on their official websites, so for an overnight treat or weekend getaway, take a look at their website.To check availability, click the "Check Availability" link below.
---
Attractions
The fun doesn't stop there either, as other major London attractions and monuments are on your doorstep, just a short walk up the banks of the River Thames. You'll find the Tate Modern, St Paul's Cathedral, the Tower of London and the Houses of Parliament. 
The entire area is a quite a popular draw, with its expanses of trimmed grassed area, perfect for a family picnic. After your lunch 'al fresco', you can browse the area's many exhibits, buskers, cafes and stalls during the summer and in winter, there are, amongst many other things, ice sculptors plying their trade to create amazing works of art. 
Family Orientated
There are many family oriented hotels that provide large or conjoined rooms, so complete separation of the family doesn't have to happen. This, as well as babysitting service and the provision of cribs, mean staying in London doesn't just have to be for those without children. 
If hotels aren't really your thing, then it is possible to stay in spacious apartment complexes in and around the area of London Bridge, with the Think Hotel chain. You even get cooking facilities to give you that 'home from home' feeling. If they are, then there's a good selection of both budget and 4 star luxury hotels all around the district.
Book with one of the numerous budget London Hotel operators online and you'll see the London Eye, the Aquarium and the South Bank Centre. We could carry on listing the many, many attractions in the area, but we'll leave some of it as a surprise!
If you want to start your search somewhere and you;re looking at the economy end of the market, you could choose something basic with budget operator 'Holiday Inn', with 8 sites, all within a short tube ride from the centre of the city.
Don't worry if you find everything centrally located booked up, as getting around in London isn't a problem and is very family friendly. Children under 16 can travel for free and a day zone 6 travel card will give you unlimited travel on buses and the underground around the capital for a full 24 hours.
---
Guoman Hotels in London
An exclusive collection of four and five-star hotels in London, nestled in some of the city's most stellar locations.
Great Cumberland Place, The Royal Horseguards Hotel, and The Tower Hotel.
Each has its own character, identity and style – from exquisite elegance at the Royal Horseguards, to contemporary comfort at Great Cumberland Place.