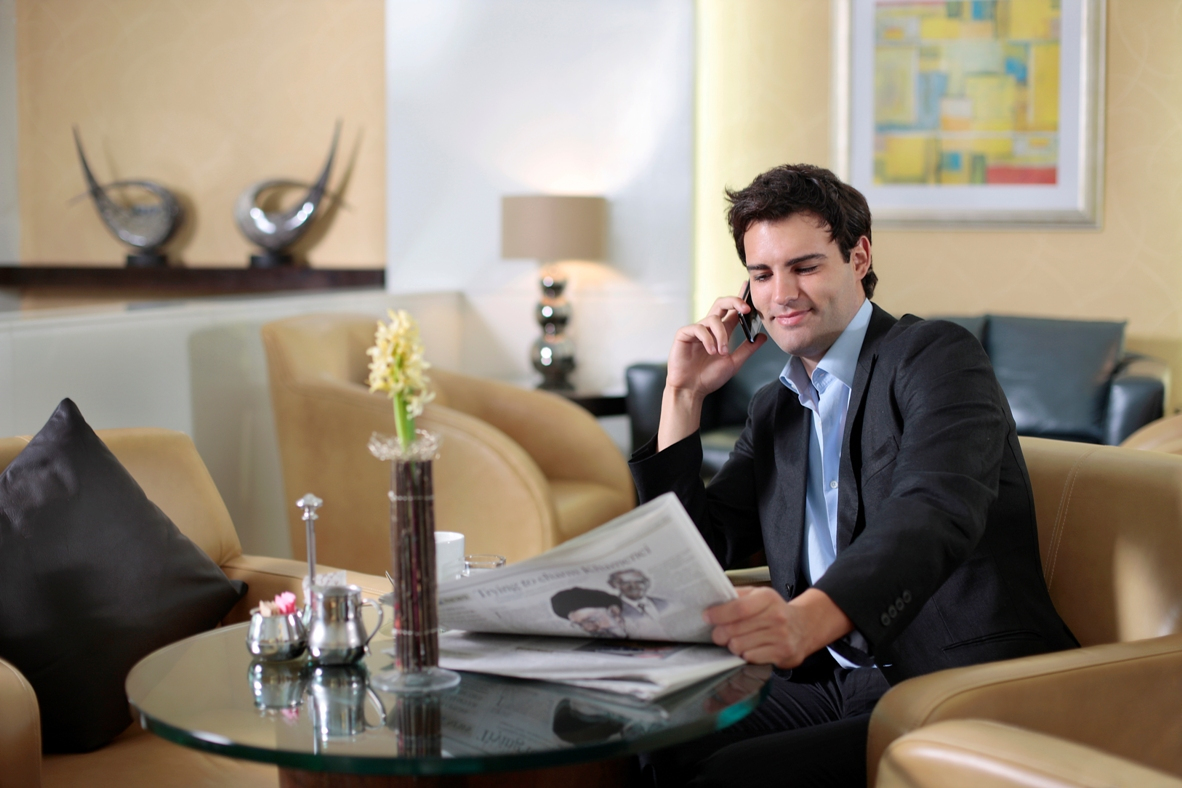 ---
As one of the leading cities of commerce in the world, business hotels in London have more than a little know how when it comes to serving even the most demanding of business people. 
Amongst the capital's heavyweight chains in Marylebone and Mayfair, are well known hotel operators like Guoman, Radisson Edwardian, the Intercontinental and the Hilton. As well as offering world-class accommodation, they also provide conference rooms and free wifi – perfect for any business activities you might have planned.
---
You'll only find the best prices on their official websites, so for an overnight treat or weekend getaway, take a look at their website.To check availability, click the "Check Availability" link below.
---
Trade fairs are a common occurrence at Olympia and Earl's Court and you will discover a myriad of hotels in the nearby Kensington area, catering for all sizes of budget and tastes. Should you be making your way to the Business Design Centre to the North of the city, you will also have a large choice of hotels in Hoxton, Islington and Clerkenwell, all of which are within easy reach of all parts of central London.
To the West of the city, Bayswater and Paddington offer a convenient base for anyone with business in London, with great transport links within the capital and to Heathrow Airport. Should you be heading for Gatwick, you can catch the express train from Victoria Station, which takes just 30 minutes. Arrive into Kings Cross, Liverpool or any other major London overground railway station and you'll find operators like Hilton in close proximity.
Just over 10 years ago, London Docklands was isolated and relatively difficult to get to, but since major corporations have made Canary Wharf their home, the transport infrastructure has improved significantly, with new hotels springing up, restaurants and the rebranded O2 arena in the local area.   
London City Airport is also very close by and with the Jubilee Line also just around the corner, visitors to the area have easy access to Westminster, the West End and the City. If time isn't an issue, you could even catch a river bus and take in some scenery along the way.
Some might say that the very cream of 4 and 5 star hotels in London are a little wasted on a business trip, but you could easily extend your stay into the weekend and invite your partner to join you. That's when the luxury afforded to you can be enjoyed in complete relaxation.
---
If Hotels are little too claustrophobic for you, you could try contacting Citadines, who offer handily placed, stylish apartments with their own kitchen and lounge areas, in the West End and the City or the Think chain, if you are going to stay in the area around London Bridge.
Should your stay be brief or completely business related, you could decide to stay at one the numerous airport hotels in London. Heathrow Airport has 10 such hotels in its immediate vicinity alone, all with conference rooms, wifi and presentation equipment available. Time you would normally spend packed into public transport getting in and out of the capital could be spent lounging in the sauna, working out in the hotel gym or relaxing over a drink in the bar.
It's certainly worth thinking about.
---
Guoman Hotels in London
An exclusive collection of four and five-star hotels in London, nestled in some of the city's most stellar locations.
Great Cumberland Place, The Royal Horseguards Hotel, and The Tower Hotel.
Each has its own character, identity and style – from exquisite elegance at the Royal Horseguards, to contemporary comfort at Great Cumberland Place.
---