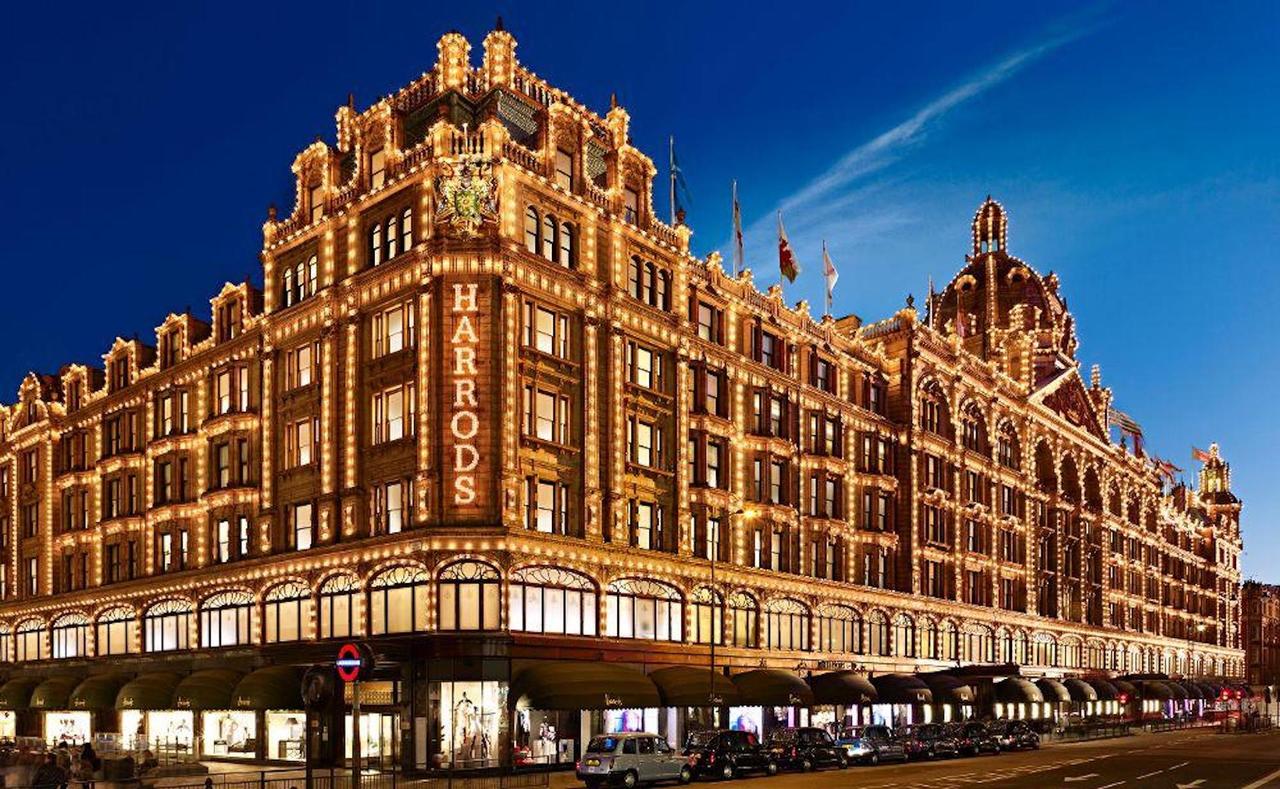 Knightsbridge is undoubtedly one of London's most prestigious areas and the hotels situated in the vicinity, certainly echo this air of 5 star luxury.
 
The most prominent feature in the district, is the imposing sight of Harrod's, a veritable Aladdin's Cave of quality british and exotic merchandise. Together with close neighbour, Harvey Nicks, the department stores in the area attract the rich and 'well to do' from all over the world, highlighted by the queue of limousines Bentleys and chauffeur-driven Mercedes, usually parked outside.
Another feature of Knightsbridge, is the rows and rows of top names from the fashion world on Sloane Street, like Armani, Chanel and Versace. Exclusivity is the order of the day and this part of the capital is simply swimming in the stuff.
5 Star
If you search for hotels in the vicinity of Harrods, you will find a raft of 4 and 5 star luxury affairs, such as the Knightsbridge Hotel, the Mandarin Oriental and Jumeirah Carlton Tower, all in close attendance. If you're looking for something a little cosier and less grand, you might have to look a little closer, but you can find the family run Capital and Levin hotels. They still operate a 5 star service, but in a much more refined and traditional manner. Think of cream tea and scones and you'll get a feel for what they offer.
A short walk down Sloane Street, away from the major department store district and you'll come across the Cadogan Hotel and the compact, but stylish Durley House, featuring just 11 elegant suites and the Edwardian sophistication of the Draycott.
Continue down Sloane Street until you reach Sloane Square and you will most likely notice the tourist throng has subsided into middle class, bourgeoisie territory. Famed for being the haunt of your typical 'Sloane Ranger' (A term coined in the 1980s, referring to an upper class person often seen 'frolicking' in the area's fountains after one too many proseccos!) and for a department store owned by the celebrity investor, Peter Jones. 
You'll also find loafer giant Patrick Cox and major cutlery designer, David Mellor selling their wares from outlets in the area.
High Culture
You'll certainly have come to the right place if you're looking for art and high culture, as the Saatchi Gallery and Royal Court Theatre are close by and the latter is known to be a champion of new writing talent.
Even if you're staying in a hotel in Park Lane, you're still within spitting distance from Knightsbridge, as a very short, one-stop tube ride will see you at Hyde Park Corner. The major Kensington hotels are also nearby, as are major London museums, such as the V&A and the Natural History Museum. 
---
Our favourite Knightsbridge Hotels
---
---