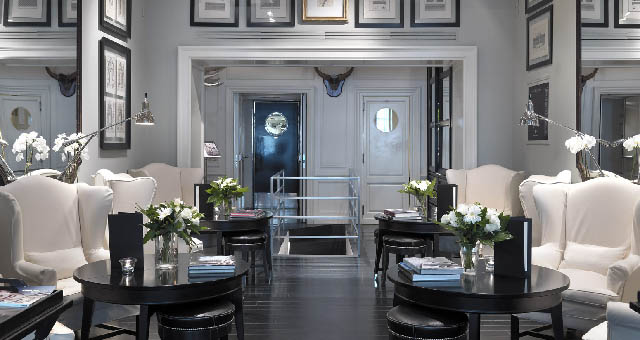 ---
An impressive historic building in London, The Royal Horseguards Hotel is situated on the River Thames at the Embankment.The Horseguards Hotel near Westminster, London.See more images.
---
If you're looking for hotel with a little personality, London is simply packed with boutique hotels, from the centre, right out into the suburbs.
Many of the hotels in the capital have a pretty high 'cool' rating, a great example of which is Blake's, designed by Anouska Hempel, the famous Kiwi actress and interior designer. They don't come much more chic than this hotel, with wonderfully ornate styles which differ from room to room.
---
You'll only find the best prices on their official websites, so for an overnight treat or weekend getaway, take a look at their website.To check availability, click the "Check Availability" link below.
---
You will feel like you are in the very seat of opulence whilst in any of the luxury hotels in Soho, which can easily be missed, tucked away in the area's backstreets. In this location, you will be but yards away from some of the best restaurants and bars that London has to offer. The choices, as always, are wide and varied, meaning you can choose between contemporary chic (the Soho Hotel) and traditional four-poster styled Georgian surroundings (Hazlitt's).
The list of curious and wonderful examples of boutique hotels goes on with the Rookery, with its traditional chic and sporadic visits from a rock star or two; the Gore and its antiquities, situated behind the Albert Hall; 41 with is marble and monochrome splendour and glass roof, offering a view of the night sky whilst in bed and the Portobello, styled in colonial magnificence.
Lovers of chic design will completely appreciate the Andaz Hotel, near Liverpool Street Station. The locale includes easy access to Brick Lane, Spitalfields and Hoxton. Or why not consider the Egerton House Hotel in the design district of Brompton Road, with 29 rooms, all with distinctive and unique styling.
For the more adventurous amongst you, moving away from the centrally located city hotels can reap rewards. Location in the middle of London is largely irrelevant, as public transport links are so good, that you can get anywhere in the city within 30 minutes. Opt for this route and you will discover the Church Street Hotel, Camberwell, with its Mexican theme; High Road House in Chiswick; the Bingham Georgian Townhouse Hotel in picturesque Richmond and the unique 17th Century Windmill Hotel next to Clapham Common.
---
Guoman Hotels in London
An exclusive collection of four and five-star hotels in London, nestled in some of the city's most stellar locations.
Great Cumberland Place, The Royal Horseguards Hotel, and The Tower Hotel.
Each has its own character, identity and style – from exquisite elegance at the Royal Horseguards, to contemporary comfort at Great Cumberland Place.
---