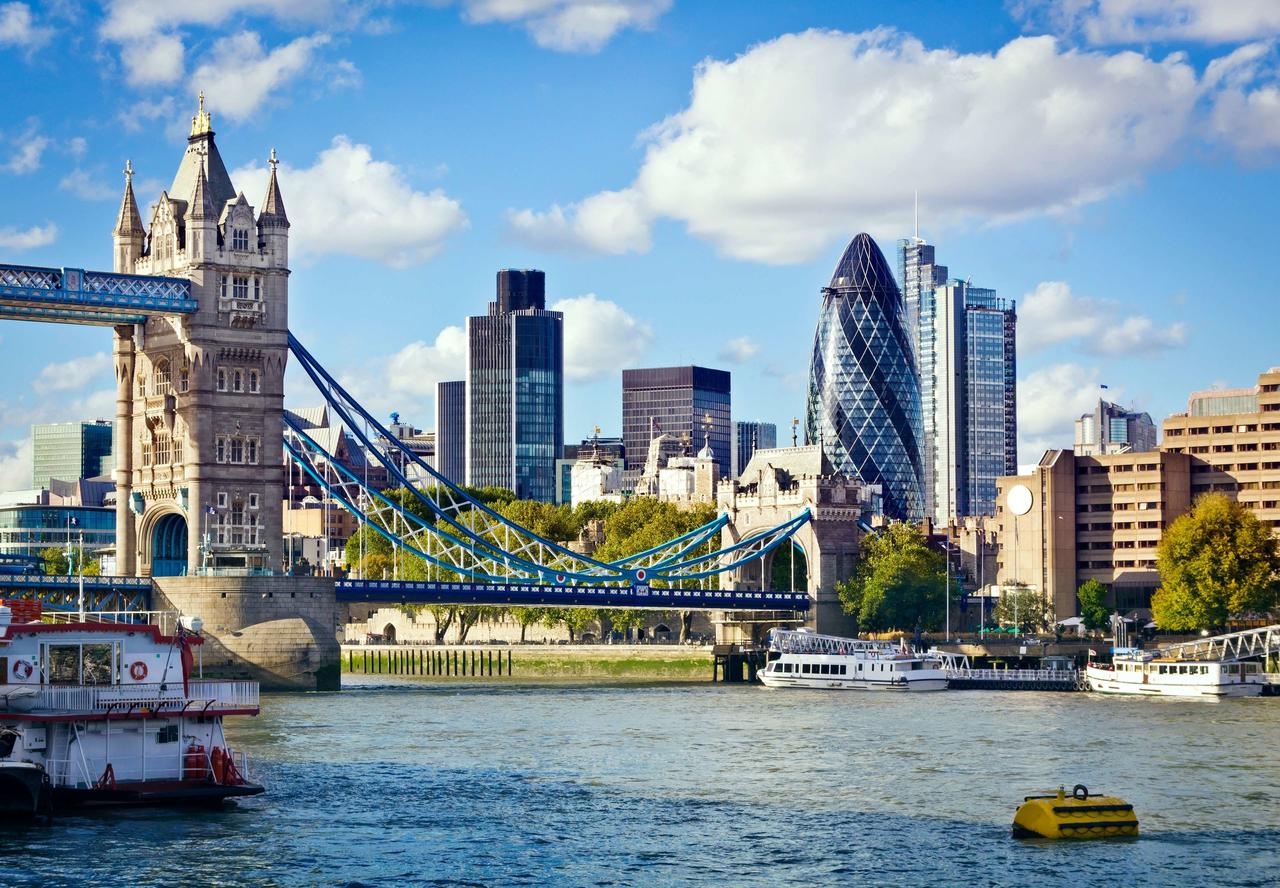 The Tower Hotel, London, sits proudly on the River Thames, overlooking Tower Bridge and in the midst of some of London's most iconic landmarks and famous locations, including the Tower of London, St Katherine's Docks, HMS Belfast, the Shard and more.See more images.
---
As one of the biggest centres of the financial world, the 'Square Mile' in London (Otherwise known as 'the City') is home to numerous different tourist attractions such as St Paul's Cathedral, Tower Bridge, The Tower of London and the Tate Modern Gallery, to name but a few of the many in the area. 
London's skyline is awash with many modern, tall, architecturally stunning buildings, but down at ground level, there are still narrow, winding medieval alleys, roman walls, Wren Churches (those 51 churches rebuilt by Christopher Wren after the great fire of London in 1666), the Inns of Court and bonafide Victorian pubs.
There was a time when, if the city was not 'at work' at the weekends or in the evenings, the area would be pretty barren in terms of people and activity. Nowadays, that couldn't be further from the truth, with a brand new shopping centre, stunning architecture and public spaces in abundance.
It won't come as a surprise, to know that hotels in the city are tailored more towards the business user, which typically means great facilities, gyms and amazing customer service.
One such hotel is Threadneedles, which is located in an ex-banking hall or you could try the modern Apex City of London Hotel adjacent to the Tower. Both great modern, purpose built establishments, but if you would prefer something a little more 'homely', we would suggest considering 196 Apartments, located just outside the entrance to Liverpool St railway station.
If your taste is for premium, 5 star accommodation, then may we recommend the Andaz, London which also goes by the name of the Great Eastern Hotel. It is a wonderfully luxurious hotel located in a grand Victorian building, also just outside Liverpool St station and is surrounding by some of the best restaurants and bars the area has to offer.
For something a little more functional and less expensive, there is a wide array of economy operators servicing the City, which tend to be in and around the Docklands area. The benefit of staying in there, is that you have super-fast direct links to the City via the DLR. The Holiday Inn and Ibis chains also have a significant presence in the locale.
---
Guoman Hotels in London
An exclusive collection of four and five-star hotels in London, nestled in some of the city's most stellar locations.
Great Cumberland Place, The Royal Horseguards Hotel, and The Tower Hotel.
Each has its own character, identity and style – from exquisite elegance at the Royal Horseguards, to contemporary comfort at Great Cumberland Place.
---