The London Docklands Hotels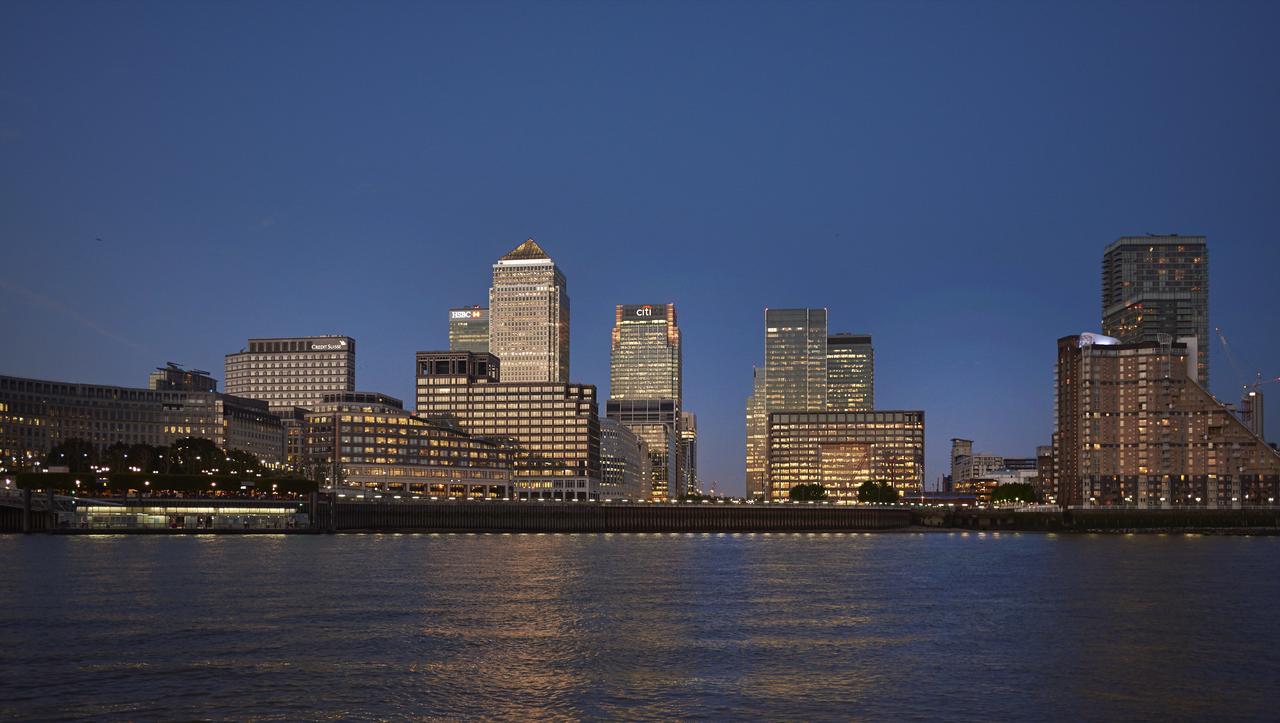 At the start of the 1990s, Canary Wharf was famous for having the tallest building in the whole of Europe. It truly did put the area of the London Docklands on the financial map and the area has changed massively in the intervening years.
In just 25 years, Canary Wharf has matured into what has been dubbed as 'mini Manhattan', with international financial powerhouses moving into the area, making their home in the growing number of shiny new towers on the banks of the Thames. However, it's not all business, as you can also find some lovely waterside restaurants and bars, as well as arts venues and a unique, but huge underground shopping centre.
Although London Docklands aren't strictly in central London, it still enjoys fantastic transport links. The Docklands Light Railway (DLR) line takes just 20 minutes to reach the West End and you'll get fantastic views of the city during your journey. If you're looking for a altogether slower pace, you can get where you want to go in the city via the fast river bus service.
An important thing to note is that London Docklands is divided in two, with the open spaces of the the Royal Docks – home to the Excel exhibition centre and City Airport and the high rise business tower blocks of Canary Wharf. 
Recreation
The Docklands area has more recreational venues than you might think, as it is home to a smaller version of the Museum of London dedicated to the "Port and River Collection" of artifacts, as well as Greenwich (Home of the Cutty Sark), all kinds of watersport activities and the O2 arena, just across the river.
Accommodation
The Hilton Group of hotels has a site in the centre of the Isle of Dogs, named the London Hilton Canary Wharf. This is a high class venue that will cost a pretty penny, but there are cheaper options available just across the Thames at the Hilton Rotherhithe, interestingly with its very own ferry to take you across to the other side of the river.
Other hotels to choose from in Canary Wharf include the luxurious, modern and conveniently placed Four Seasons hotel and the simply stunning Radisson Edwardian located on New Providence Wharf.
Amongst this plethora of premium 5 star accommodation, there is always a need for a cheaper option, which can be found at the London Docklands Ibis hotel chain, next to Blackwall Tunnel, the Docklands themselves, the City and Greenwich.
The Holiday Inn chain also has a presence in the area, with the Crowne Plaza Docklands close by.
---
Guoman Hotels in London
An exclusive collection of four and five-star hotels in London, nestled in some of the city's most stellar locations.
Great Cumberland Place, The Royal Horseguards Hotel, and The Tower Hotel.
Each has its own character, identity and style – from exquisite elegance at the Royal Horseguards, to contemporary comfort at Great Cumberland Place.
---