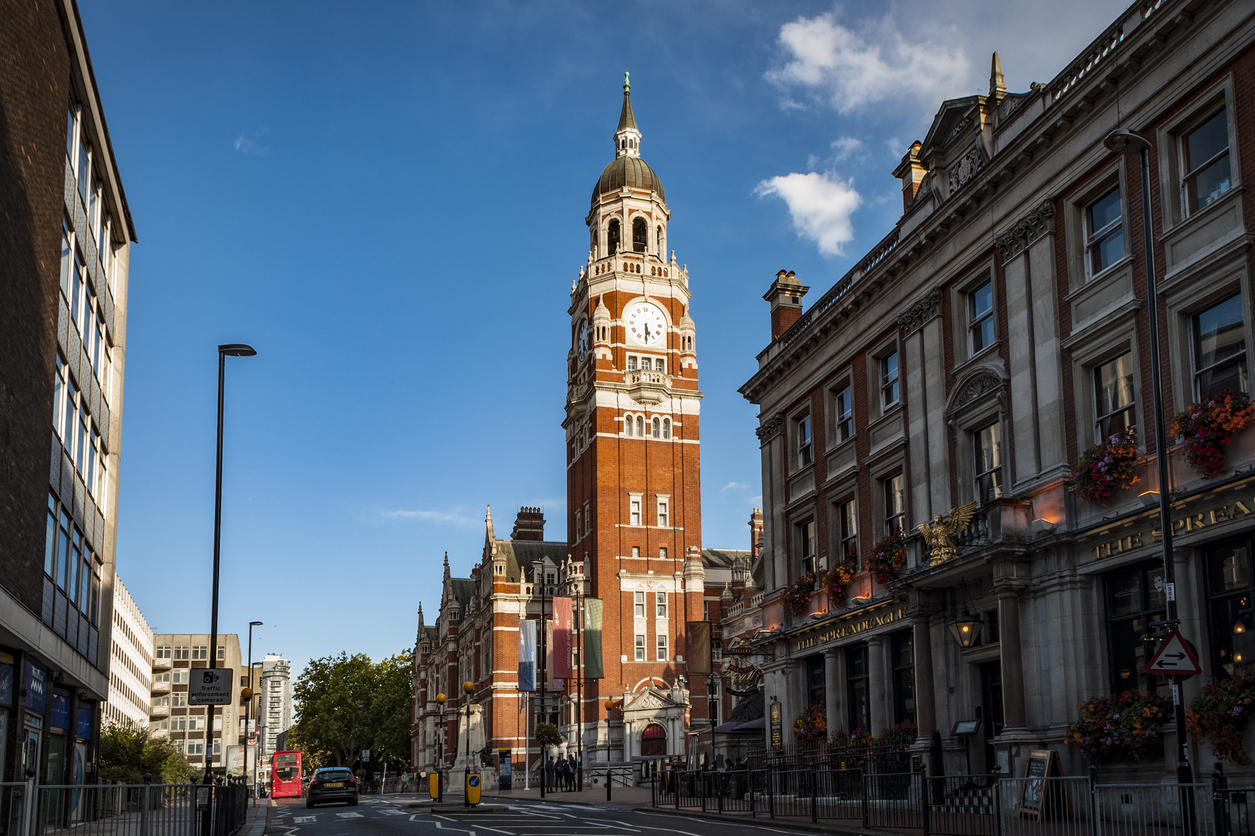 Croydon is a bustling neighbourhood in South London, known for its rich history, shopping, and cultural offerings.
---
Whether you're a resident or just visiting for the first time, there's always something new to discover in this exciting part of the city.
---
Here's a guide to help you make the most of your trip to Croydon.
---
What to See and Do:
---
Museum of Croydon: A local museum that tells the story of the history and heritage of Croydon, including exhibitions on local industries and social history.
Surrey Street Market: A historic outdoor market that offers a range of products, from fresh produce to vintage clothing.
Croydon Clocktower: A landmark in the centre of Croydon, offering a range of cultural events, exhibitions, and performances.
Fairfield Halls: A historic arts centre that offers a range of events, from theatre and dance performances to concerts and comedy shows.


---
Food and Drink:
---
The Loaf: A famous bakery and cafe serving a range of baked goods, coffee, and light bites.
The Goat Shed: A rustic restaurant serving classic British dishes using locally-sourced ingredients.
Soulful Eatery: A Caribbean restaurant serving a range of traditional dishes, including jerk chicken and curried goat.
BoxPark Croydon: A unique shopping and dining destination housed in shipping containers and offering a range of food and drink options.


---
Shopping:
---
Centrale Shopping Centre: A large shopping centre offering a range of high-street and independent stores, a food court, and a cinema.
Whitgift Shopping Centre: Another famous shopping centre offering a range of high-street and independent stores, a food court and a cinema.
The Spread Eagle: A historic pub and hotel that has been restored to its former glory and now offers a range of local and international products in its on-site shop.


---
Getting There: Croydon is easily accessible by public transportation, with East Croydon Station providing connections on the Overground Line and Southern Rail, which run directly to central London.
---
There are also numerous bus routes serving the area, as well as convenient taxi and Uber options.
---
Whether you're looking to explore the historical sights, shop till you drop, or sample some of the best food in London, Croydon is a must-visit destination.
---
So why head down and see what this lively neighbourhood offers today?
---
Guoman Hotels in London
An exclusive collection of four and five-star hotels in London, nestled in some of the city's most stellar locations.
Great Cumberland Place, The Royal Horseguards Hotel, and The Tower Hotel.
Each has its own character, identity and style – from exquisite elegance at the Royal Horseguards, to contemporary comfort at Great Cumberland Place.
---